Tea Drops to Debut Four New Functional Flavors at Expo West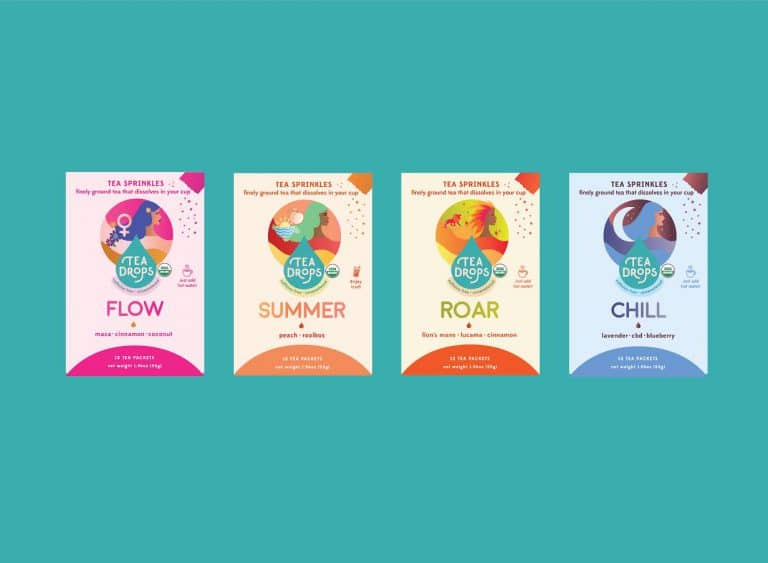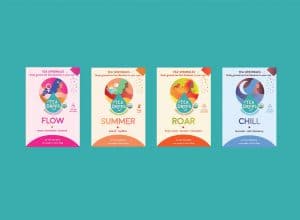 LOS ANGELES— LA-based Tea Drops, a female-led, minority-founded tea company focused on making tea magic in cups across America, will be launching four new flavors of its popular Tea Sprinkles, dissolvable, organic, blended powders of tea and spices, at Expo West.
"We've thoughtfully created superpower blends that continue to cater to mood states important to our core consumer," said Tea Drops founder and CEO Sashee Chandran. "The combination of superb taste with our unique Tea Sprinkles format provide a fun factor while delivering real functional benefits, too!"
Summer is the first "iceable" offering from Tea Drops, fusing together the light, caffeine-free varietals of peach and rooibos for a cooling experience that is warm in taste.
Roar helps bring out your inner wild while enhancing focus. The superfruit blend of lion's mane mushroom, lucuma and cinnamon gives you a healthy energy boost.
Chill marries popular CBD with blueberry, lavender and spearmint to help you achieve that blissful state of 'chill' we all know and love.
Flow supports women's health each month with its comforting blend of maca powder, cinnamon and coconut milk.
All four flavors have a MSRP of $7.99 in select grocery stores and are available online for $10.00 for a 12-pack.
Tea Drops and Tea Sprinkles, including the four new products, will all be on display and available to sample at Expo West booths H1102 and F42 from Wednesday March 6 through Friday March 8, 2019. The team will be hosting a Magical Cocktail hour on Thursday, March 7, from 3:30 p.m. to 4:30 p.m. Sip on a tea cocktail while getting your fortune read. More information can be found at myteadrop.com.
Founded in 2015 by Chandran, Tea Drops is an innovative tea company with a mission to inspire human connection through tea. Based in Los Angeles, Tea Drops ethically sources all of their organic teas, and sheds about 20 percent less waste than traditional tea bag packaging. Tea Drops has become a favorite among new and experienced tea drinkers alike, launching innovative tea experiences that merge flavorful blends, food art and edgy design. A favorite of Michelle Obama, former First Lady of the United States, Tea Drops are also loved by Oprah Magazine, Forbes and the Tory Burch Foundation.