Sunday Provisions, Formerly Beardy Boys, Debuts New Look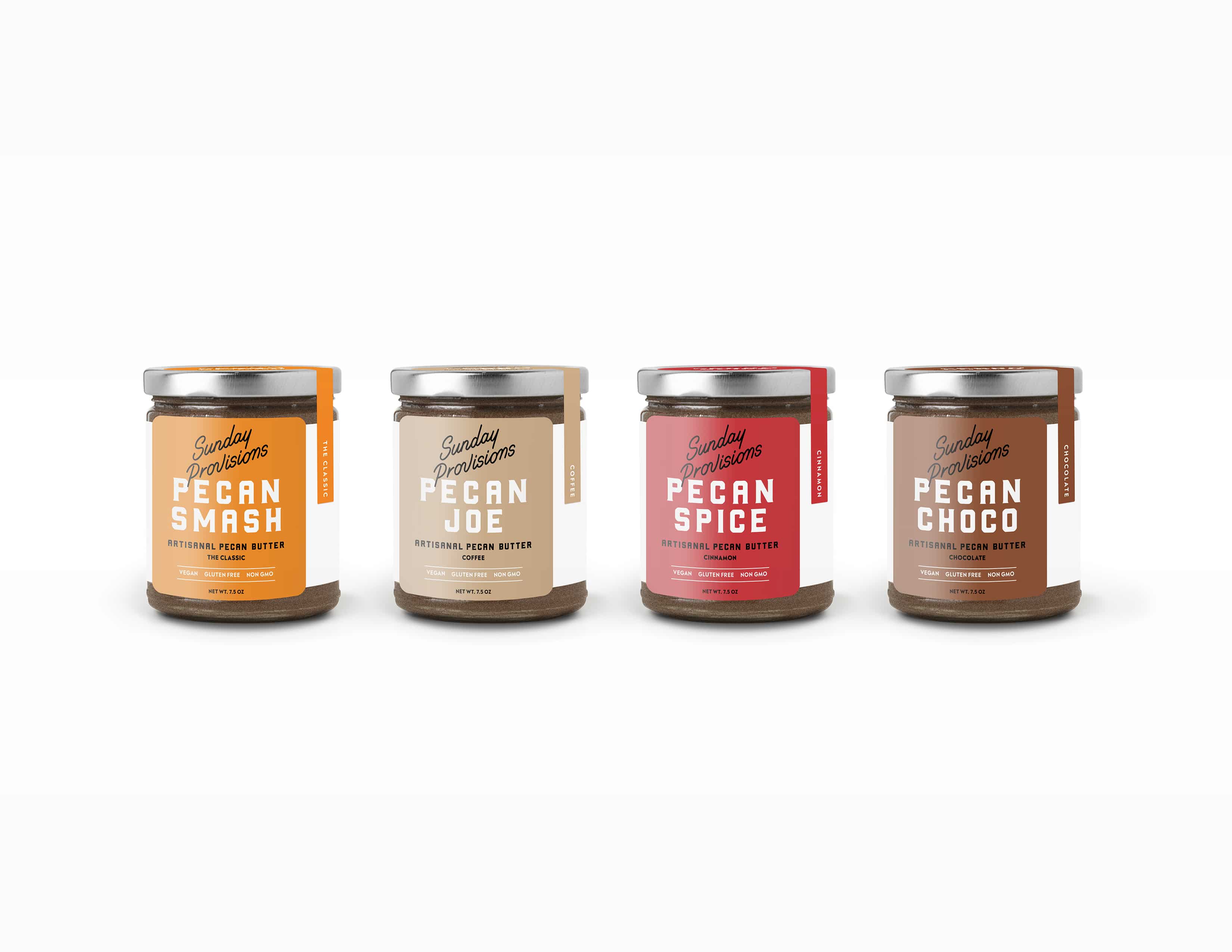 LOS ANGELES— Sunday Provisions, an emerging artisanal nut butter company formerly named Beardy Boys, Inc., has debuted its completely new look.
Founded by world-renowned chef Gavan Murphy, Sunday Provisions underwent a complete brand overhaul in June 2019. Along with transforming the design of the labels, the company also changed names from Beardy Boys, Inc. to Sunday Provisions, capturing the essence of Gavan's childhood in Ireland (a large influence for the brand). Additionally, the company now offers larger jars available for purchase online. Although the brand features a cleaner, more modern look, the actual pecan butters have not changed – it's the same high-quality taste customers know and love.
By upgrading the brand's look and feel, Gavan, featured on television shows such as "Paula's Home Cooking" and "Bar Rescue," hopes to build a larger community of people who love to enjoy delicious, unprocessed, healthy food with a homemade feel. He is currently busy expanding Sunday Provisions' line of nut butters and increasing the availability of his butters in stores. Currently, Sunday Provisions features four flavors of pecan butter. Soon, the company hopes to add more flavors and different types of nut butters to its line. In the coming months, Sunday Provisions' pecan butters will be available in select retail locations across the country.
"I am on a mission to bring healthy to the masses! I equate family meals with comfort and this remains at my core," said Murphy. Through his passion for clean eating and his earthy personality, he wants to inspire others to lead a healthier life without giving up great tasting food.
What Is Sunday Provisions?
You know the taste well: familiar, like Sunday dinner with family, comfortable, warm and filling. That melt-in-your-mouth, give-me-more type of delicious. Think earthy and sweet, a craveable, healthy decadence. Welcome to your new pantry staple. Sunday Provisions is committed to creating delicious, healthy food made with whole ingredients – everything sourced naturally, nothing processed. If we wouldn't feed it to our families, we wouldn't feed it to you. For more information about Sunday Provisions' artisanal nut butters, visit sundayprovisions.com.