Simply Served Acquires Saso Pepper Co.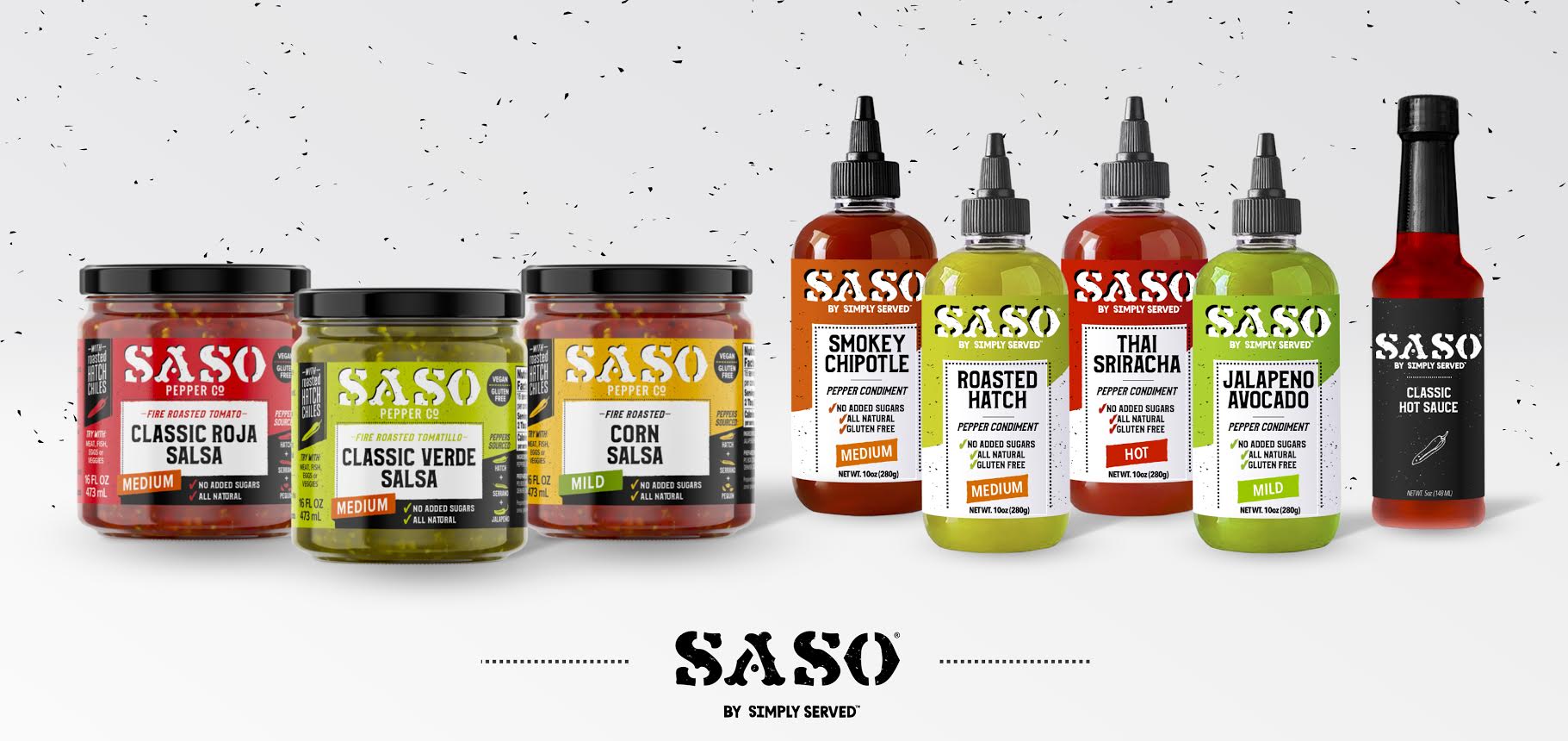 PORTLAND, Maine– Simply Served has further expanded its cooking sauce portfolio by acquiring Saso Pepper Co. Originally founded in 2008, Saso began with a mission to source the most interesting and rare peppers in the world, and create uniquely flavorful sauces for the adventurous everyday cook. The brand became an instant hit in the Rocky Mountains and soon found itself on shelves in Whole Foods, Natural Grocers, Sprouts, King Soopers, and a bevy of independent retailers.
Once it was on the radar of Simply Served founder, Sam Miller, he jumped at the opportunity to get involved. Simply Served, Miller says, was founded on the principle of "creating innovative and natural products that make eating and cooking more convenient, affordable and delicious." Miller adds that he believes Saso Pepper Co. will fit perfectly into that mission.
"First and foremost, as a consumer, I've loved the product for many years now. From sourcing unique peppers to the hand fire roasting of fresh ingredients, Saso is like nothing I've tasted before," Miller says. "This is an exciting opportunity for the Simply Served team, as Saso opens the door to a completely new and exciting community of adventurous consumers."
In the short time since taking over operations of Saso, Miller and his team have refreshed the brand creative, expanded product innovation and – most importantly – grown brand revenue 40% year over year. On top of its current offerings of salsa and pepper sauce, Saso is launching new items for distribution this fall.
Saso Pepper Co. is a product of Simply Served, a company empowering the everyday chef to eat better, easier meals. For more information: