Sabra Launches Limited Edition Salsa Verde Hummus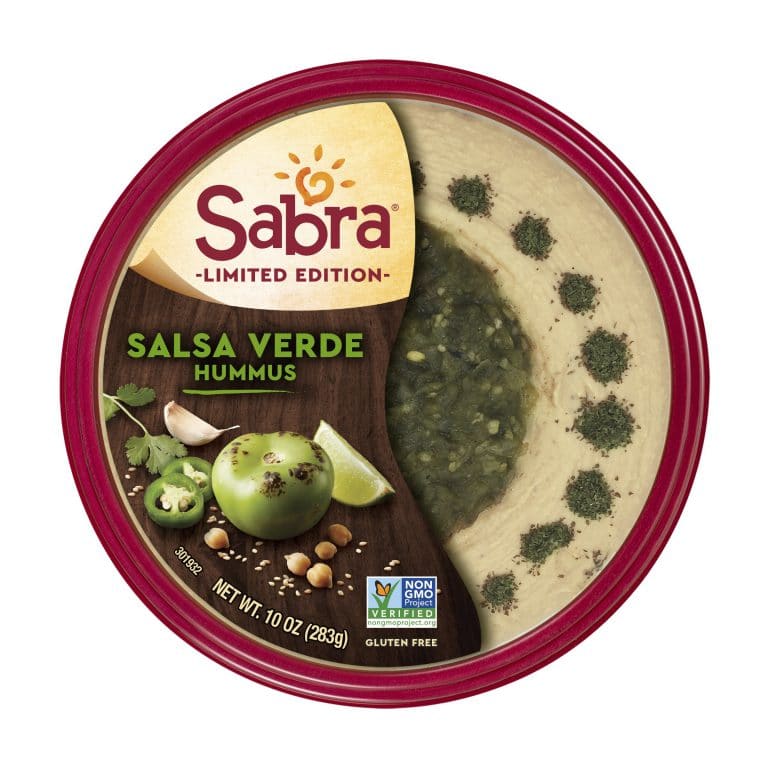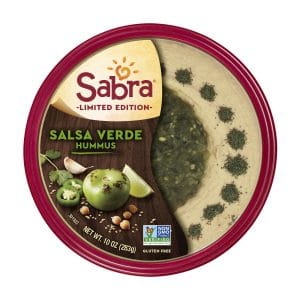 WHITE PLAINS, N.Y.— Sabra, maker of America's favorite hummus, announced a new limited edition flavor – Salsa Verde Hummus.
Inspired by traditional flavors of Mexico, the new Salsa Verde Hummus packs a delicious punch. The limited time offering includes Sabra's Classic Hummus topped with tangy roasted tomatillos, jalapenos, bright cilantro and lime, bringing the ultimate fiesta to the table.
"We're really excited to bring the Salsa Verde Hummus to market," said Grant Cowherd, brand manager at Sabra. "The combination of Sabra's Hummus and salsa verde is extremely delicious – the flavor experience is different than anything else in our product line, and we are confident that consumers will love it too."
Available in the 10 oz. size, Sabra's Salsa Verde Hummus is vegan, Non-GMO Project Verified and certified kosher. It is available in grocery stores and supermarkets nationwide with a MSRP of $4.29. Find locations of where to buy here: http://www.sabra.com
About Sabra Dipping Company, LLC
Founded in 1986 in Queens, New York, Sabra Dipping Company, LLC is a leader in the refrigerated dips and spreads category and producer of America's top-selling hummus. Sabra's award-winning products offer consumers fresh new ways of eating and connecting and include a variety of flavors of hummus and guacamole. Find Sabra at www.sabra.com, www.instagram.com/sabra, www.youtube.com/sabra, www.facebook.com/sabra, www.twitter.com/sabra and www.pinterest.com/sabradips