PJ's Coffee, Zulu Social Aid & Pleasure Club Partner on Mardi Gras-Inspired Beans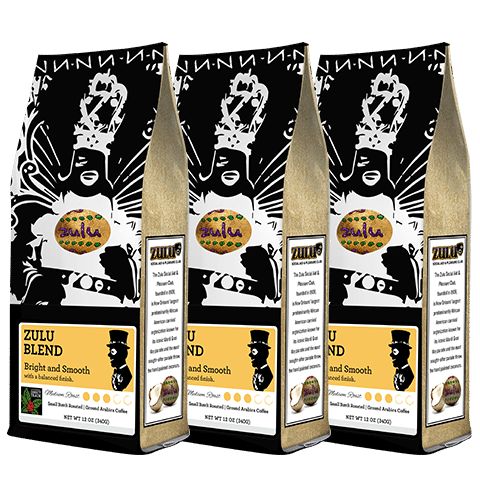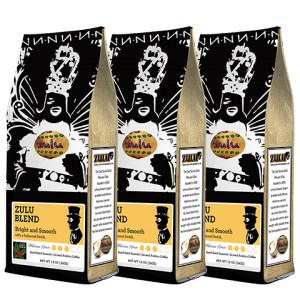 NEW ORLEANS— Brew Me Something, Mista! PJ's of New Orleans is kicking off the Mardi Gras season by announcing their new partnership with one of New Orleans' most historic krewes: the Zulu Social Aid and Pleasure Club (Zulu). PJ's and Zulu teamed up this year to create a new Mardi Gras-inspired drink as well as bagged coffee blends.
Zulu is known for their historic parade on Mardi Gras Day, rolling prior to the final parade of the season from the Krewe of Rex. Founded 1909, the non-profit Zulu organization has grown to 525 members and has had a major influence on Carnival traditions in New Orleans. Similar to other parading krewes, Zulu has a special homemade "throw" that many parade goers compete for: the coconut. Zulu members hand carve and paint coconut shells, distributing them selectively to lucky watchers while rolling down St. Charles Avenue.
"Zulu is proud to partner with PJ's to bring the flavor of our traditional throw, the Zulu coconut to both hot and cold coffee drinkers," said Elroy James, president of Zulu Social Aid & Pleasure Club, Inc.
As PJ's and Zulu are both born out of New Orleans, the partnership was a natural fit that will provide a unique flavor to the season. PJ's will release two bagged, direct trade coffee blends in February 2019. Both medium roasts, Zulu Blend is bright and smooth with a balanced finish and Zulu Coconut is roasted coconut with a nutty finish. Pre-orders are now being accepted at www.neworleansroast.com/zulu.
"New Orleans' culture is incomparable, and we wanted a partner whose authentic New Orleans spirit could inspire new flavors for Mardi Gras. We found the perfect fit with Zulu, and we cannot wait for guests around the country to get a taste," said Peter Boylan, president of Ballard Brands and PJ's Coffee of New Orleans.
For more information on PJ's Mardi Gras offerings, please visit www.pjscoffee.com or visit our Facebook page www.facebook.com/pjscoffee.
About PJ's Coffee of New Orleans
PJ's Coffee of New Orleans was founded in 1978 by Phyllis Jordan, a pioneer in the coffee industry that demonstrated that better beans, superior roasting techniques and pure passion for the art of coffee-making mattered. In 2008, the company was purchased by New Orleans natives and brothers, Paul, Steven and Scott Ballard. PJ's Coffee serves a wide variety of hot, iced and frozen coffee beverages using only the top one percent of Arabica beans, as well as organic tea and fresh breakfast pastries. PJ's Original Cold Brew Ice Coffee is brewed daily using a special cold-drip process that protects the flavor and strength of the beans, while producing a coffee that is two-thirds less acidic – a process and technique pioneered by our founder and used for more than 30 years at all PJ's locations. Bags of whole bean coffee, single serve cups of PJ's Coffee and PJ's Iced Coffee Concentrate are available for sale in-store and online.