Mason Dixie Biscuit Co. Updates Packaging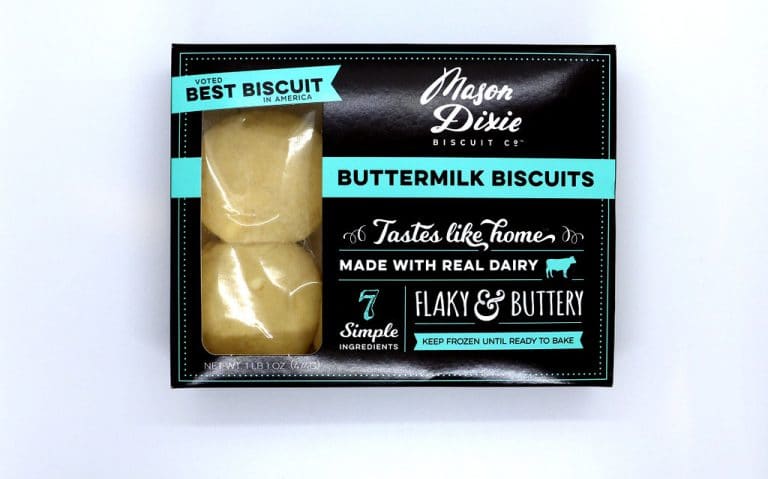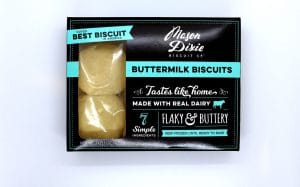 WASHINGTON, D.C.— Mason Dixie Biscuit Co. listened to what grocery store buyers were telling them about their frozen biscuits and made some changes in 2018 – more durable packaging with better consumer call-outs for customers. Mason Dixie ceased using its legacy packaging for its line of frozen biscuits that it was using since launching in Q4 2015 in Whole Foods-MidAtlantic and moved to newer, more innovative packaging that has better call-outs, reduces spoilage and merchandises better on the shelf.
This new packaging rolled out in Q4 2018 and is in stores coast-to-coast, including select Safeway, Whole Foods, Kroger, Publix, Harmon's, Heinen's, Harris Teeter, Central Market, Giant-Landover, Lowes Foods and many more retailers. In total, the new, innovative frozen packaging is in more than 2,000 grocery store freezer doors across the U.S.
The new cartons for the line of frozen biscuits have glue-tabs and more call-outs for the grocery store customer to know that the biscuits are made with real dairy and have only simple ingredients. The window on the carton was moved so prevent rips and tears during the stocking process – something witnessed on numerous occasions by the merchandising team. The Mason Dixie story is better explained and has the company's catchphrase: "Tastes like home." Taking customer feedback into consideration, Mason Dixie Biscuit Co. updated the baking instructions to make them clearer and now have them for both conventional and convection ovens.
For an emerging brand, changing the packaging is a timely and costly process. Mason Dixie Biscuit Co. kept its original CPG packaging for three years before investing in the new line of packaging. This was to ensure that the newest packaging took into consideration the needs of the grocery store frozen buyers and well as the end consumers. Furthermore, it was imperative the new packaging could also be used on the packaging line as effectively as possible. Additionally, the packaging still needed to maintain the upmarket aesthetic of Mason Dixie's frozen biscuit product line.
Attendees at Expo West can see Mason Dixie Biscuit Co.'s line of frozen biscuits and its new packaging at booth N1653.