Laird Superfood Announces Launch of Matcha Instafuel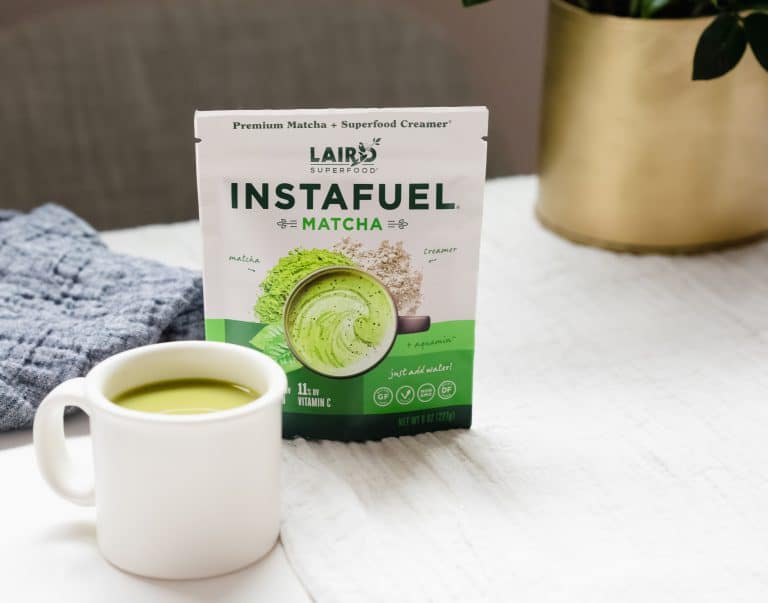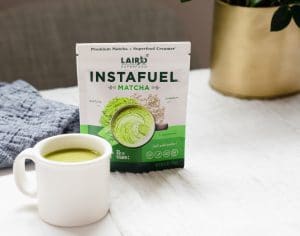 SISTERS, Ore.— Laird Superfood, maker of assorted superfood products, expands its current Instafuel line with new, innovative approach to matcha beverages, Matcha Instafuel. The new Matcha Instafuel mixes the highest quality matcha with cult favorite Laird Superfood Original Creamer for efficient fats from MCTs, combined with matcha's natural benefits, including the amino acid L-Theanine and the antioxidant EGCG.
With a recent surge in matcha tea's popularity, Laird Superfood wanted to make it easier for consumers to get an all-natural, plant-based matcha latte. Matcha Instafuel allows consumers to fix a perfectly balanced matcha latte at home, at work, camping or on-the-go in one easy step – just add water — and at significant savings per serving, all while still reaping the rich benefits that matcha provides.
"As a brand and as consumers, we've always enjoyed the benefits that matcha naturally provides. As we saw the trend continue to grow, we knew we had to create a matcha product infused with the Laird Superfood touch," said Paul Hodge, CEO and co-founder of Laird Superfood. "The result is our Matcha Instafuel, a delicious, clean, plant-based beverage made from the best ingredients to deliver the highest-quality product and benefits to our customers. As a brand we are in an exciting phase, with this and more product innovation to come."
Matcha Instafuel Details
Naturally contains a full range of all four medium-chain triglycerides (MCTs)
Matcha tea sourced from one of the most reputable farms in Japan
Good source of calcium, iron and vitamin C
No highly refined sugar
All-natural, non-GMO
No artificial flavors, fillers, gums or preservatives
This product release follows the brand's recent $32 million private funding round, which will continue to aid further product and company growth. Matcha Instafuel will be available for purchase online at lairdsuperfood.com and in stores beginning in mid-April. The product will be priced at $13.99 for an 8 oz. bag and $23.99 for a 16 oz. bag.
About Laird Superfood
Laird Superfood, Inc. creates award-winning, all-natural superfood products that are both delicious and functional. The company's products are designed to naturally keep you fueled throughout your day. The company was co-founded in 2015 by the world's most prolific big-wave surfer, Laird Hamilton. His passion project to perfect his personal regimen grew into a dynamic, innovative brand with a mission to bring clean, simple and thoughtfully formulated superfoods to the masses. As one of the fastest growing companies in the natural foods space, Laird Superfood's offerings are environmentally sustainable, responsibly tested, and made with whole-food ingredients that everyone can feel good about. Laird Superfood's products give you the fuel to accomplish anything – no matter the mission – from sunrise to sunset. Shop all products online at lairdsuperfood.com and join the Laird Superfood community on social media for the latest news and daily doses of inspiration.