Ines Rosales Tortas Now Non-GMO Certified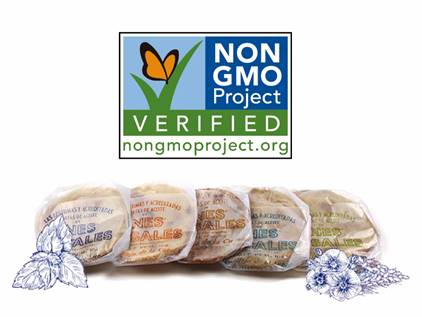 SEVILLE, Spain— Ines Rosales, a familiar face in the specialty cracker section of stores nationwide, has obtained the Non-GMO certification for their Olive Oil Tortas.
In 1910 Ines Rosales first started commercializing a family recipe, the Olive Oil Tortas at a busy crossroads near her hometownin Seville (Spain). Remaining true to the recipe and traditional ingredients Ines Rosales first used, the company has managed to keep their products all-natural and in line with the current market needs: on top of the certifications already obtained – BRC Standard, Kosher, Traditional Specialty Guaranteed (TSG)- the Olive Oil Tortas are now Non-GMO certified too.
Over than 15 years have passed since Ines Rosales first arrived in the US market, and in 2018 they have continued to grow. Their sales in the US market increased over 11 percent versus the previous year. In 2019, the company will kick off by exhibiting at the Winter Fancy Food Show in San Francisco where they will present this new certification. Additionally, they will be introducing attendees to the latest results of their continuous innovation process, new items also in line with the latest trends and needs of the market.
"We are very excited of all the opportunities 2019 is going to bring. We are committed to bringing to our consumers products that fit their needs, the Non-GMO certification is definitely in synch with what they look for when they go to supermarkets," commented Lucia Conejo-Mir, VP of sales of the US branch of the company. "We have worked really hard in the last year to be able to present our customers with two new items, which are the result of our strong commitment to adapting to the needs of the market and listening to our customers and consumers, I'm convinced they will be delighted when they see and try them."
This year, at the Winter Fancy Food Show in San Francisco, Ines Rosales will be exhibiting at Booth #439.