Green Spoon Announces Completion of National Expansion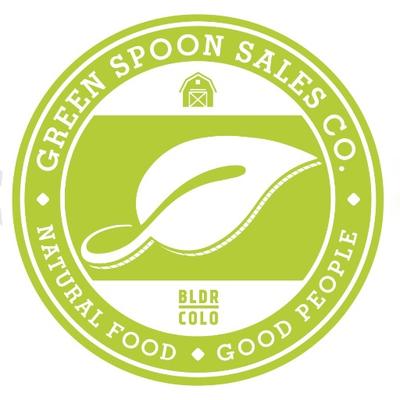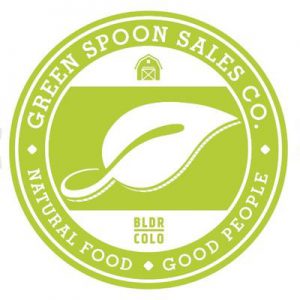 BOULDER, Colo.— Green Spoon Sales, a natural food and beverage brokerage specializing in disruptive, emerging CPG brands, has announced the completion of its national expansion with three offices set to open mid-September on the West Coast. Since 2010, Green Spoon has been established as the organization representing the next big brands through its boutique approach.
The opening of the West Coast division will serve the key regions of Southern Pacific, Northern California and Pacific Northwest. Each office will staff its own full team, pushing the total employee count over 100, just six years after hiring its first employee. Green Spoon serves brands with a regional approach, to ensure each receives attention and expertise across the key regions of Rocky Mountain, Midwest, Northeast, Mid-Atlantic, South and Southwest.
Green Spoon has been family owned since the beginning, with husband and wife pairing their 30 years of retail and wholesale experience to start the team. The company has scaled slowly to ensure each individual team member brought on fit into the company culture and that each new region expansion had the support needed to be successful prior to entering.
"We have always been proud to live up to our mission of bringing passion back into the service side of the natural products industry," said Green Spoon Sales Co-Founder and CEO, Kari Pedriana. "Through this expansion, our team will be able to grow alongside the next generation of brands so we can continue to serve mission based brands, and the consumer who seek them."
Primal Kitchen the bestselling better-for-you brand primarily focused on condiments, sauces and dressings, served as one of Green Spoon's first clients and was acquired by Kraft-Heinz in Q1 of 2019. Primal and Green Spoon have rapidly grown side by side over the course of their four year relationship.
"Green Spoon has served as an invaluable partner from day one. They helped navigate our Whole Foods launch in our first six months of business and continued to help us manage the retail landscape all the way through our Kraft acquisition," said Primal Kitchen co-founder Morgan Buehler. "For four years later they have over delivered, a true testament to their strong and nimble spirit."
For more information on Green Spoon and its range of services visit greenspoonsales.com or follow along on Instagram. CEO Kari Pedriana will also be serving as a judge for the NEXTY Awards at Expo East this September in Baltimore.
About Green Spoon Sales
Green Spoon Sales is a natural food and beverage brokerage that represents consumer packaged goods throughout the nation. Green Spoon works with like minded brands and people that share the common desire to shake things up, to bring the most exciting and highest quality products to shelf, to offer our retail partners products that their customers are proud to purchase. The team knows that the only way to do this is with passion, integrity, communication and hard work. The Green Spoon Team doesn't just talk the talk but is dedicated to going above and beyond for our clients and for our retailers to get the job done. Learn more at www.greenspoonsales.com.