Evo Hemp to Unveil New CBD Food Products at Expo West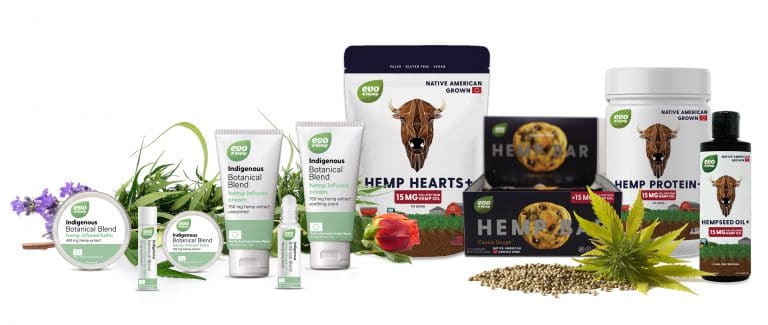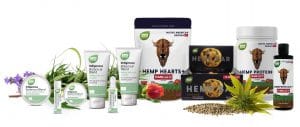 BOULDER, Colo.— Evo Hemp, a leading hemp food and beverage company based in Boulder, Colorado, is excited to announce a new CBD infused body care line consisting of creams, balms, roll-ons and lip balms. The line contains Evo Hemp's Indigenous Botanical Blend of organically-grown hemp extract cultivated by Native Americans. Evo Hemp is also unveiling a new line of CBD infused food products that include hemp hearts, hemp protein, hemp seed oil, hemp bars and more. The Evo Hemp team will be exhibiting at booth No. 5452 at Natural Products Expo West on March 5-9, 2019 at the Anaheim Convention Center in Anaheim, California.
"We wanted to make CBD body care products that would be both affordable and effective while benefiting indigenous cultures here in North America," said Evo Hemp CEO and co-founder Jourdan Samel.
The new Evo Hemp Infused Foods line combines the healing benefits of hemp extracts with the nutrient dense hemp seed. The lineup includes hemp extract infused bars, hemp hearts, hemp protein powders and hemp seed oil. These innovative hemp products also contain Native American hemp extract grown by Lakota Tribe member Alex White Plume. Each product provides the nutritional benefits of hemp seeds with 15 mg of full spectrum hemp extract per serving.
In addition to new products Evo Hemp has recently announced a new brand partnership initiative, collaborating with Honeydrop Lemonade, The Feels Carob Bites, Forest Cold Brew Coffee and Defiance Fuel Water. Each product includes Evo Hemp hemp extract produced by the people of the Pine Ridge Reservation and utilizes Evo Hemp Lab's proprietary technology for producing water soluble, full-spectrum hemp extracts in a liquid and powder form.
"The focus of this project is to combine our indigenous hemp extracts with our favorite products and brands, utilizing our proprietary Evo Hemp Infusion Technology," said Sherman. "This will help grow our mission of providing high paying agricultural jobs to Native American tribes."
About Evo Hemp
Evo Hemp has established a supply chain of USA-grown hemp in order to rebuild America's agricultural system. With the help of retail partners, Evo Hemp has been able to create countless opportunities for small family farmers, while providing consumers with organic, USA-grown hemp products. Visit evohemp.com.