Dede's Cajun Cuisine Unveils New Branding and Packaging at Winter Fancy Foods Show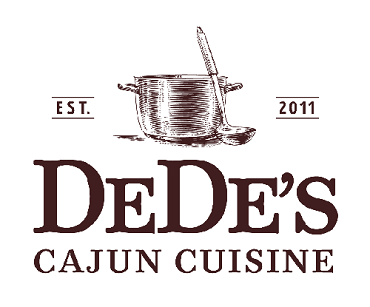 DENVER– Cajun food manufacturer Dede's Cajun Cuisine launched new branding and packaging just in time for the 2019 Specialty Foods Association's 44th Winter Fancy Food Show, at the Moscone Center, San Francisco, Jan. 13-15 2019. Owner Debbie Frei will serve samples of her award-winning, signature Jambalaya made with Dede's Cajun Cuisine Jambalaya Starter Sauce in booth 5686.
"After meeting with distributors at last year's show, we took their recommendations and ran with it. We've changed our packaging and updated our branding for our family of products," said Debbie Frei, owner, Dede's Cajun Cuisine. "Come by booth 5686 for a sample. After one bite, you'll feel like you're sitting in a Cajun restaurant in Louisiana."
Dede's Cajun Cuisine has found a home in retail locations nationwide and can also be ordered online. All-natural ingredients in two Cajun-style starter sauces bring healthy, traditional Louisiana cooking to any kitchen for delicious, quick and easy dinners. Debbie created her Jambalaya and Creole starter sauces using traditional family recipes and her sauces contain no preservatives or sugar and are gluten, dairy and nut free. No Cajun meal is complete without some spice, so Debbie added her vinegary Louisiana Style Red Hot Sauce and salt-free Southern Spices to the product line.
Dede's Cajun Cuisine is available by wholesale or to the general public. Please visit https://dedescajuncuisine.com/ for information, or email yummyfood@DedesCajunCuisine.com.
About Dede's Cajun Cuisine
Dede's Cajun Cuisine started in the fall of 2011 when founder Debbie Bailey Frei wanted to share her love of cooking and southern heritage with her friends and family. Debbie created her Jambalaya and Creole starter sauces pulling from her Southern roots and traditional recipes to help families create delicious, healthy, quick and easy dinners that can be on the table in no time. Debbie says that it is her passion to preserve these recipes and pass on these slow-cooked starter sauces with a modern goal of getting dinner ready quickly. Dede's product line includes Jambalaya Starter Sauce, Creole Starter Sauce, Louisiana Style Red Hot Sauce and Southern Spices and is available for wholesale or retail sale. For more information, please visit https://dedescajuncuisine.com/