Catalina Crunch Launches Crunchy Cheddar Cheese Bites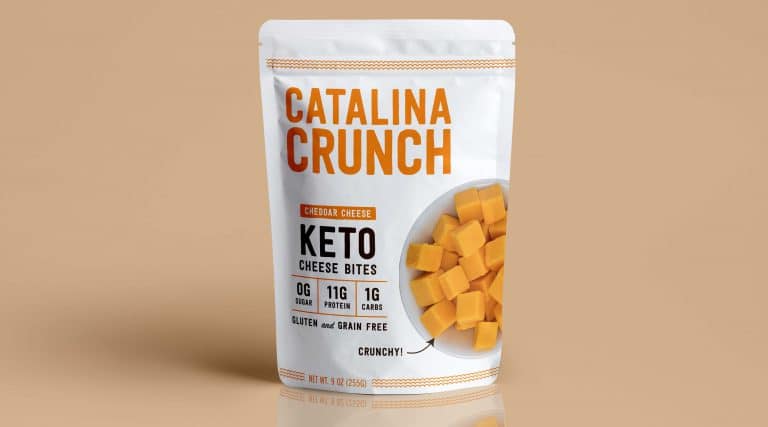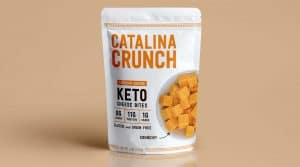 NEW YORK– Catalina Snacks, the better-for-you foods brand known for their revolutionary take on nutritious cereals, announced it is launching a brand new snack product. You can now complement your lunch with more crunchy protein or satisfy that snack attack with zero guilt as Catalina Crunch Cheddar Cheese Bites are here and made with just one ingredient; 100% grass-fed cheddar cheese.
This novelty gluten and grain-free snack is high in protein and delivers the highest standards of crunch and taste. It is available for purchase online at us.catalinacrunch.com as convenient 9oz pouches in 2 ($49), 4 ($75), or 8 ($125)-pack orders.
"We are dedicated to transparency in our products, so the highest quality ingredients are key. It took months of testing and trying 102 different kinds of cheddar before we settled on the final product," commented Krishna Kaliannan, founder and CEO of Catalina Snacks. "We launched the Cheddar Cheese Bites because we believe that those mindful of their health, and those who eat keto and low-carb diets should also be able to enjoy the cheesy flavor of a product such as Cheeze-It's but without the carb bomb that comes with it."
Catalina Crunch Cheddar Cheese Bites are made with the best grass-fed Wisconsin cheddar cheese diced into bite-size squares and then baked until perfectly crunchy. Each golden piece of the Cheddar Cheese Bites delivers savory, rich cheddar flavor with a smooth finish that will tempt you to another serving. Also, this flavorsome snack will keep you going as crunchy foods high in good fats and protein take up more room in your stomach, which means you stay full longer.
Catalina Crunch Cheddar Cheese Bites should be stored in cool, dry place. Do not refrigerate. Shelf life is six months.
About Catalina Snacks
Catalina Artisan Snacks is using breakthrough food science to make breakfast exciting again. The company was founded in 2017 by Krishna Kaliannan and is on a mission is to prove that eating healthy can be both convenient and taste amazing. For more information, please visit us.catalinacrunch.com.