Caribou Coffee Launches Amy's Blend Limited Edition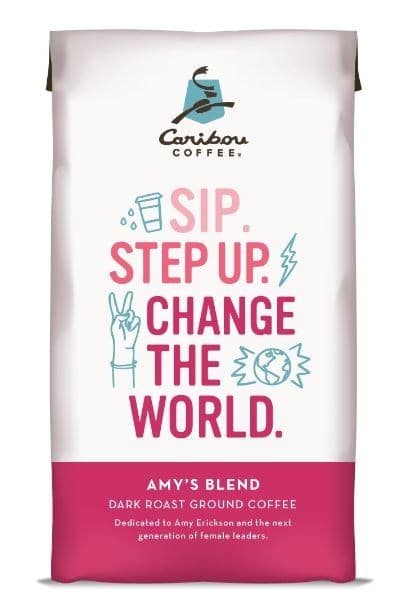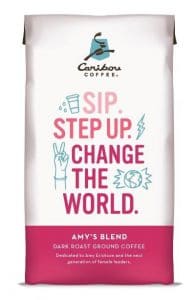 MINNEAPOLIS– Caribou Coffee is proud and excited to release Amy's Blend 2019, a coffee that pays tribute to the company's first roast master, Amy Erickson, celebrating the way she lived and her enduring legacy of leadership. For 20 years now, Caribou has been celebrating Amy, who passed away from breast cancer in 1995, donating a percentage ofAmy's Blend sales to a charitable cause. Caribou Coffee is proud to announce it has partnered with Girls on the Run International on Amy's Blend 2019, to continue telling Amy's story while also supporting the next generation of female leaders.
"Amy's Blend has become a signature coffee that our guests look forward to every year, and this year we are also excited to launch a new line of beverages and products that we believe honor Amy's spirit," said Jenifer Hagness, vice president of global marketing, product & merchandising at Caribou Coffee. "Amy was vibrant, energetic, and a true leader. Our partnership with Girls on the Run is a way to honor Amy, but also support young girls who will soon lead our coffeehouses, our communities and our world."
Caribou Coffee will donate 10 percent of all sales of Amy's Blend beans, specialty drinks and merchandise to Girls on the Run. Amy'sBlend coffee is available in light and dark roast 10-ounce packages for $9.99. Other items include shirts, drinkware and two specialty Caribou Coffee drinks: Pomegranate Acai Tea Latte with coconut milk and Matcha Tea Latte with coconut milk.
"What a thrill to partner with Caribou Coffee," said Theresa Miller, chief engagement officer, Girls on the Run International. "We're proud to be a part of a promotion that honors Amy, but also focuses on shaping the women of tomorrow to be joyful, healthy and confident."
About Caribou Coffee
Founded in 1992, Caribou Coffee is the second largest company-operated premium coffeehouse in the United States with over 300 company-owned locations nationwide. Caribou Coffee also has over 120 domestic license locations in 22 states, and over 270 international franchise stores in 11 countries. Caribou Coffee provides high quality, handcrafted beverages and food options to fuel life's adventures, both big and small. Known for a commitment to sustainability, the Company was the first major U.S. coffee house to serve 100 percent Rainforest Alliance Certified coffees and espresso.Caribou Coffee products can also be found in grocery stores, mass retailers, club stores, foodservice providers, hotels, entertainment venues and online. To learn more about Caribou Coffee, visit CaribouCoffee.com, follow the coffeehouse on Facebook, Twitter or Instagram.
About Girls on the Run
Based in Charlotte, North Carolina, Girls on the Run is a nonprofit organization with local Councils in all 50 states. Founded in 1996 with 13 girls, Girls on the Run has now served more than 1.6 million girls. Over the course of the ten-week program, girls in 3rd-8th grade develop social, emotional and physical skills to successfully navigate life experiences. The program culminates with girls positively impacting their communities through a service project and being physically and emotionally prepared to complete a celebratory 5K event. With the largest 5K series by number of events in the world, Girls on the Run hosts more than 330 5Ks per year. Girls on the Run was recently included as a top research-based program in a Social-Emotional Learning Guide developed by researchers at Harvard University and has been recognized by the National After school Association (NAA) as one of the most influential after-school programs. Girls on the Run is offered in more than 13,000 communities across the US. Visit www.girlsontherun.org/Find-A-Council to learn how to get involved in your community.