Cape Cod Provisions to Debut New Quinoa and Dark Chocolate Truffles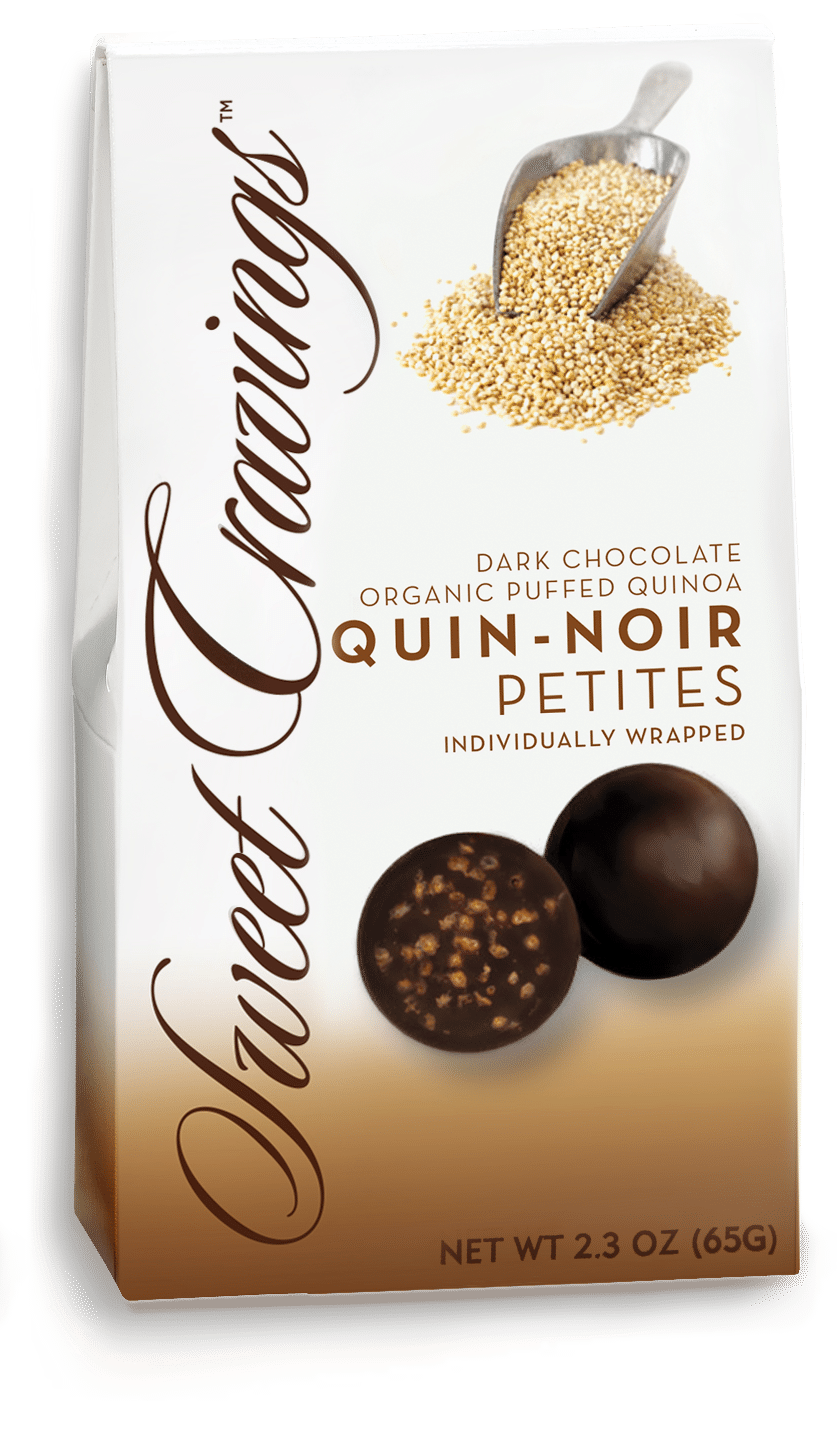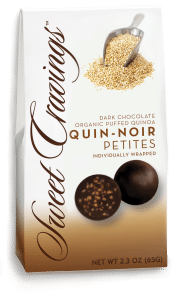 WEST WAREHAM, Mass.– Organic Quinoa and Dark Chocolate pair up in an exciting new truffle release from Cape Cod Provisions. Quin-Noir Petites will be featured at the New York Summer Fancy Food Show later this month as the chocolate company's newest taste creation. Made with three simple ingredients, dark chocolate, organic puffed quinoa and coconut oil, Quin-Noir Petites will offer retailers an innovative new product for health-conscious consumers seeking a tasty sweet treat with quality ingredients. The Petites will be the fifth release in the company's Sweet Cravings Dessert selection.
The new product fits well in Cape Cod Provisions' Sweet Cravings brand, which focuses on sweet dessert flavors. Alongside Crème Brûlée, Tiramisu, Mocha Latte, and Caramel Pecan Pie, Quin-Noir Petites is expected to be a strong seller in the dessert category and impulse buy market. A high protein grain favored for its nutty flavor, quinoa transforms to an airy, satisfying crunch once puffed, or popped. Enrobed in decadent dark chocolate, it makes the perfect quick bite, gift to share, or solo indulgence for shoppers.
Cape Cod Provisions newest product and full product line will be featured and sampled at the New York Summer Fancy Food Show June 23 – 25. Now in its 65th year, the Summer Fancy Food Show is a trade-only event designed to promote business growth in the specialty food industry, and is the largest North American marketplace devoted exclusively to specialty food producers and buyers. Cape Cod Provisions has attended the show for many years and has earned a premier location in Booth 5708.
About Cape Cod Sweets LLC
Cape Cod Sweets, LLC dba Cape Cod Provisions sells specialty chocolate confections under brand names Harvest Sweets, Cape Cod Cranberry Candy, Cape Harvest, Sweet Cravings, and New England @ Heart. Founded in 1996 and acquired by Cape Cod Sweets LLC in July2016, Cape Cod Provisions now benefits from its parent company's extensive background inMassachusetts' cranberry and agricultural industry through increased vertical integration and investment in new technology. For more information please visit www.capecodprovisions.com, call508-564-5840 or email mail@capecodprovisions.com.