BOU Launches New Garlic Bouillon Cubes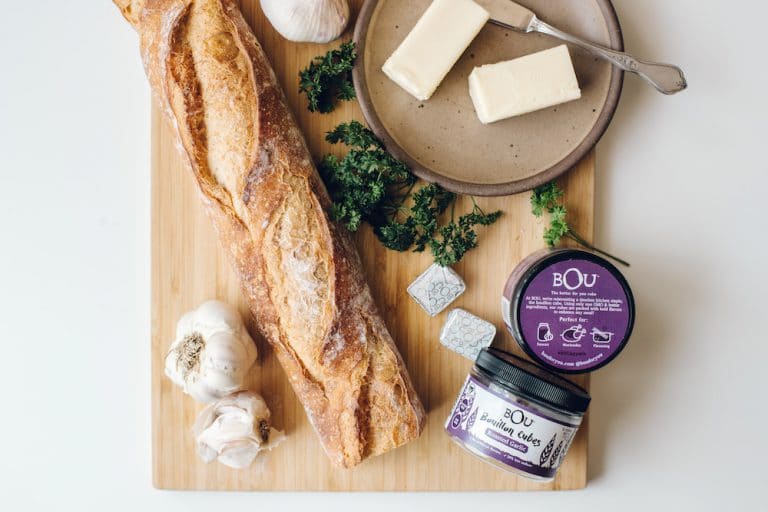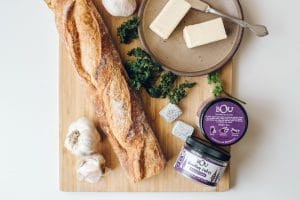 NEW YORK— Continuing its mission to help every American rediscover the joy of cooking, BOU — the champions of flavor and makers of bouillon cubes, gravy cubes and instant soup cups — has revealed a delicious new addition to its lineup. With the launch of its innovative Roasted Garlic Bouillon Cubes, BOU's  growing range of pantry staples makes cooking flavor-packed meals at home easier than ever.
BOU's Roasted Garlic Bouillon Cubes are ready for purchase on BOU's website (www.bouforyou.com) and at Jewel-Osco as of today. One of the most popular flavors out there that brings life to practically any savory dish, BOU's Roasted Garlic Bouillon Cubes are salted to perfect levels containing the equivalent of one tablespoon of minced garlic and then roasted in a pan. Thanks to BOU, the days of lingering garlic-smelling hands are over. No longer do you need to waste time peeling and crushing cloves and then roasting them. The no-prep cubes come ready to add a burst of flavor to dishes like garlic bread, scampi linguine and garlic butter sauce.
"Since we launched in 2017, our unwavering goal has been to bring joy back into kitchens and mealtimes. Our newest offering, Roasted Garlic Bouillon Cubes, are incredibly versatile, simple to use and full of flavor. They're set to be a real game changer, especially since they eliminate so much messy garlic prep," says Robert Jakobi, BOU CEO and Co-Founder.
"Not only do our cubes replace five to six ingredients in your pantry with one convenient cube that tastes great, they're better for you than other leading brands. Our cubes contain on average 30% less sodium, are non-GMO, artificial-free and made from ingredients packed with bold flavors."
And later this month, BOU's unstoppable upward trajectory means the brand is continuing to shake up the stale pantry aisle and will soon be available in Canada at select retailers such as Loblaws and Metro. Stay tuned for more information.
About BOU
BOU is on a mission to get people back into their home kitchens to cut back on their dining out expenses and to eat better with its flavor-packed bouillon cubes and more. The secret hack for anyone wanting to rediscover the joy of cooking – from a novice cook, to a busy parent, to an aspiring chef – BOU's versatile product line includes delicious bouillon and miso broth cubes, gravy cubes, and soup cups that can all be prepared quickly and easily to create a delicious meal, without compromising on quality.  Founded in 2017 by  Robert Jakobi, CEO and Founder, and Kunal Kohli, COO and Co-Founder, BOU uses artificial-free, non-GMO ingredients in all its products. To learn more visit bouforyou.com.