Whisps Releases Bacon BBQ and Tomato Basil Cheese Crisps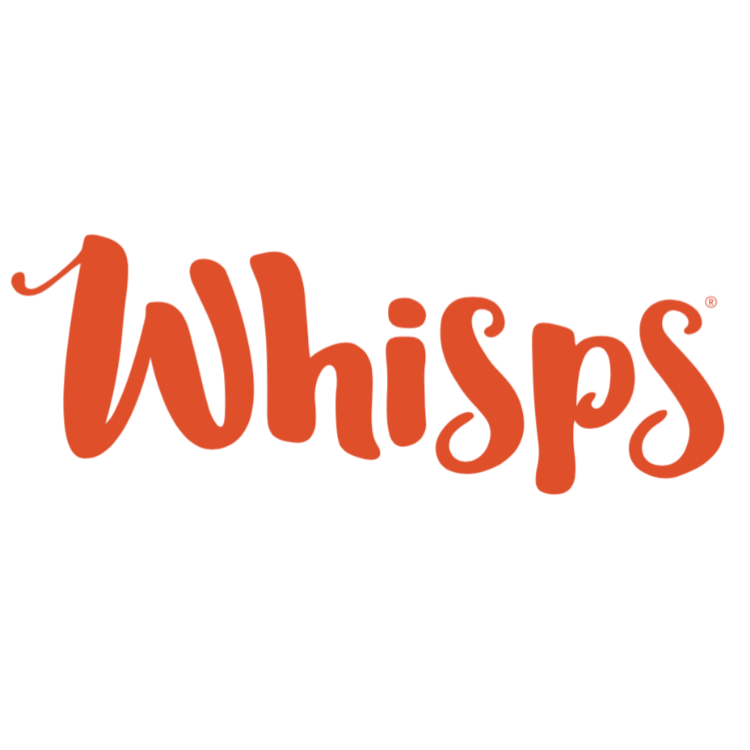 FAIRFIELD, N.J. — Whisps, maker of deliciously baked, 100 percent real cheese crisps, announces the launch of two new flavors to its real cheesy lineup of snacks: Bacon BBQ and Tomato Basil Cheese Crisps. Baked for a cracker-like texture and crunch, these two new irresistibly tasty varieties are officially now available to consumers nationwide.
Perfect for on-the-go snacking occasions, pairing with your favorite beverages and topping soups and salads, Whisps brand new Bacon BBQ and Tomato Basil Cheese Crisps bring additional versatility and savory options to its current line up one crispy, crunchy bite at a time. Bacon BBQ Cheese Crisps are made of the perfect combination of sharp cheddar cheese and smoky barbecue spices, while the Tomato Basil Cheese Crisps are crafted with award-winning Parmesan cheese and a zesty straight-from-the-garden spice blend. Making snacking even more fun, accessible and convenient, Whisps continues to elevate its tasty flavor portfolio by bringing cheese-lovers two more options to feel good about noshing on themselves and sharing with their friends and family.
"Our new flavors provide the best-in-class cheesy snacking experience for consumers looking for a permissible indulgence they can feel good about eating, enjoying and sharing with family and friends," said Ilana Fischer, Vice President of Innovation and Strategy at Schuman Cheese. "We pride ourselves in bringing variety and creativity into our products and elevating consumers' everyday eating experience with the highest quality products, and we can't wait for our fans to enjoy them!"
Made with 100 percent Cello cheese and spices, Whisps are an excellent source of calcium and protein, delivering a satisfying and purposeful snack for cheese lovers seeking to indulge without post-snack guilt. Whisps Bacon BBQ and Tomato Basil are now available on retail shelves across the country in 2.12 oz. bags for snacking, topping and entertaining. For more information on Whisps, please visit www.whisps.com.
To join in on the Whisps snacking experience, stop by the brand's booth (#456) at the Special Food Association's Summer Fancy Food Show from June 30-July 2 to taste what's new for yourself! To schedule time with Whisps at the show or for more information, please contact whisps@havasformula.com.
About Whisps
Whisps are made with 100% real cheese and select premium spices, baked and not fried, delivering high-quality and delicious snacking experience. By bringing forth the health benefits and nutritional value of cheese while keeping Whisps simple in nature, the brand is able to provide an easy-to-enjoy, real and cheesy option to the snacking category that is rich in flavor and an excellent source of protein and calcium. Whisps provide health-conscious consumers of all ages with a great-tasting, gluten-free, better-for-you alternative, perfect for snacking, topping and entertaining occasions. For more information about Whisps, please visit www.whisps.com, Facebook.com/cellowhisps and Instagram.com/cellowhisps.