Toby's Estate Coffee Launches Santuario Sul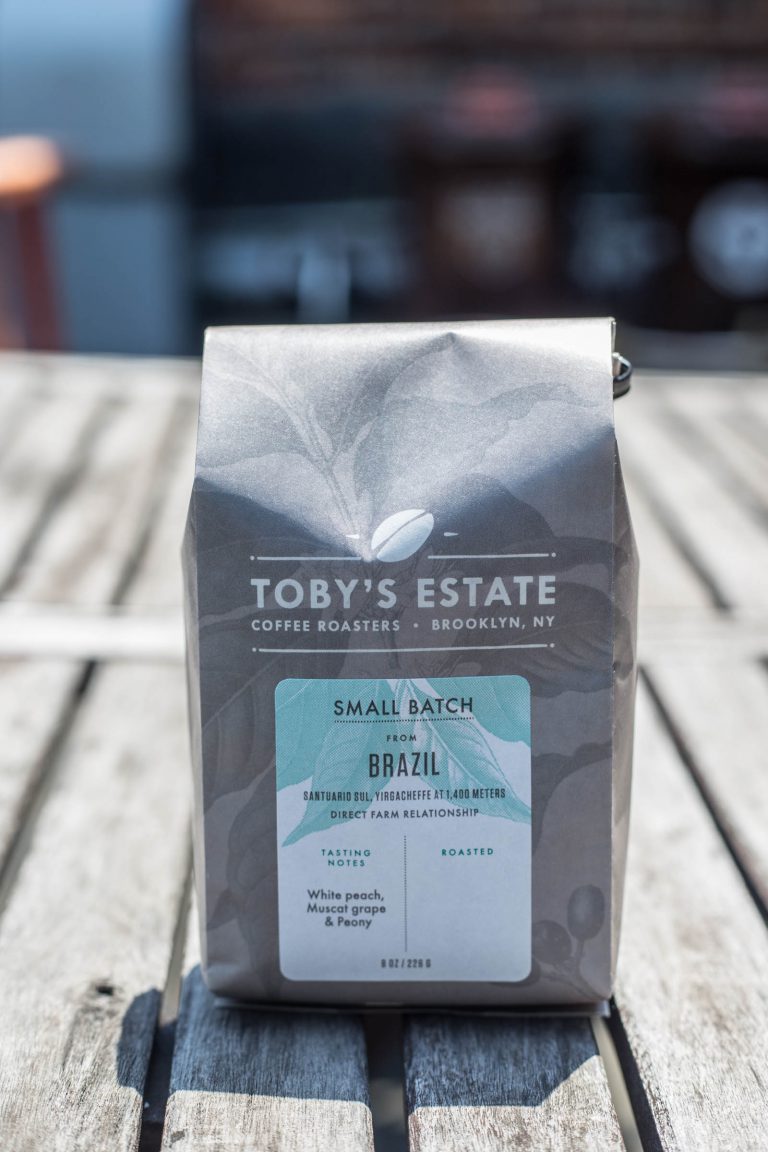 BROOKLYN, N.Y. — Brooklyn coffee roaster Toby's Estate today announces the launch of Santuario Sul, a rare Brazilian variety.
Produced exclusively for Toby's by Luis Paolo Pereira, a farmer in Santuario Sul, the roast represents an exciting shift towards agricultural experimentation in Brazilian coffee cultivation. Using a rare Yiracheffe heirloom variety from Ethiopia, Pereira's new coffee brings a profile of ripe stone fruit and sweet peonies, a surprising combination of flavors from a region known for its dark, bold and nutty varieties.
Toby's Estate is roasting a limited quantity of Santuario Sul weekly on Tuesdays. The coffee will be available while supplies last through the summer, in cafes and online here.
About Toby's Estate
Toby's Estate Coffee is a small batch coffee roaster founded in Brooklyn, New York. As roasters and baristas they believe that each coffee can tell a story, and seek to share that in every cup. Co-owners Adam Boyd and Amber Jacobsen opened the flagship cafe and roastery in 2012 on a then-deserted stretch of North 6th Street in Williamsburg. The shop quickly became the unofficial clubhouse for the burgeoning neighborhood, allowing Toby's Estate to thoughtfully expand into new boroughs, verticals and retailers. Now with a robust wholesale business that includes clients such as Dean & Deluca, Google, Le Bernardin, Van Leeuwen Ice Cream, Whole Foods and many more, state of the art educational facilities, and five beloved neighborhood cafes, Toby's Estate strives to make sophisticated and complex coffees as approachable as possible. With an unwavering commitment to coffee integrity and offering educational staff programs, wholesale clients and consumers alike, Toby's Estate has helped pave the way as a destination for accessible specialty coffee in the United States.