Taste Republic Releases Gluten Free Pasta Line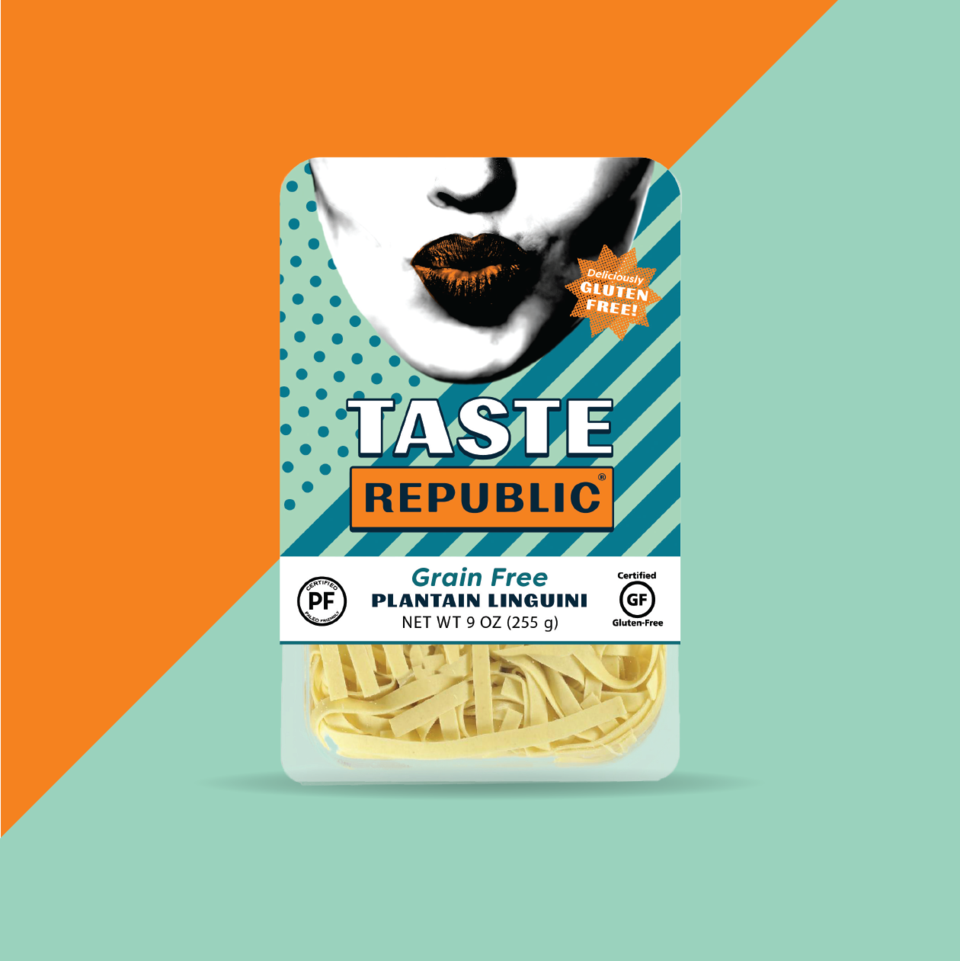 MADISON, Wis. — Fresh pastas from Taste Republic, a revolutionary gluten-free brand, are now available for purchase online and in supermarkets across the US. A rebranding of RP's Pasta Company gluten-free pastas, Taste Republic currently offers 10 varieties of fresh pasta, including the gluten-free, grain-free Plantain Linguini which is exclusively available on Taste Republic's website www.tasterepublicglutenfree.com.
Customers can now build a custom 12-pack of these fresh gluten-free pastas online and have them delivered to their door. Besides the innovative Plantain Linguini, Taste Republic offers gluten-free: red lentil fusili, lasagna sheets, tortelloni, black bean penne, spinach fettucini, chickpea linguini, and more. Many of these varieties not only cater to the gluten-free community, but offer additional benefits such as paleo-certification, non-GMO and dairy free. Most of the Taste Republic pastas are also certified Kosher.
"Launching Taste Republic allows us to speak to, serve, and to innovate for our gluten-free customers in a more purposeful way," says Peter Robertson, Founder and Chief Creative Officer of both RP's Pasta and Taste Republic. "Everyone deserves to eat good pasta, regardless of their dietary needs. Taste Republic will transform fresh pasta by delivering delicious taste and perfectly 'al dente' texture from pasta that is gluten-free."
Taste Republic will be arriving in the refrigerated sections of grocery stores over the summer.
Visit www.tasterepublicglutenfree.com to shop all varieties.
Taste Republic's Commitment to Allergen Control
• All products are manufactured in a dedicated gluten-free facility with no shared equipment.
• All products are Certified Gluten-Free by the Gluten Free Certification Organization. Learn more at http://www.gfco.org/.
• All products are manufactured in a peanut-free and tree nut-free facility.
Taste Republic and RPs Pasta are both owned by Tribe 9 Foods, a specialty food company that also includes Yumbutter and Ona Foods. Taste Republic products will be manufactured in their dedicated gluten-free Madison, WI facility.
About Tribe 9 Foods
Tribe 9 Foods was formed in 2016 through the merger of several natural food companies, in order to create delicious, nourishing, and functional food to improve the lives of others. The Tribe 9 family of brands includes Taste Republic, RP's Pasta Company, Yumbutter, and Ona Foods. Please visit www.tribe9foods.com for more information.