Your Super Launches at Gourmet Garage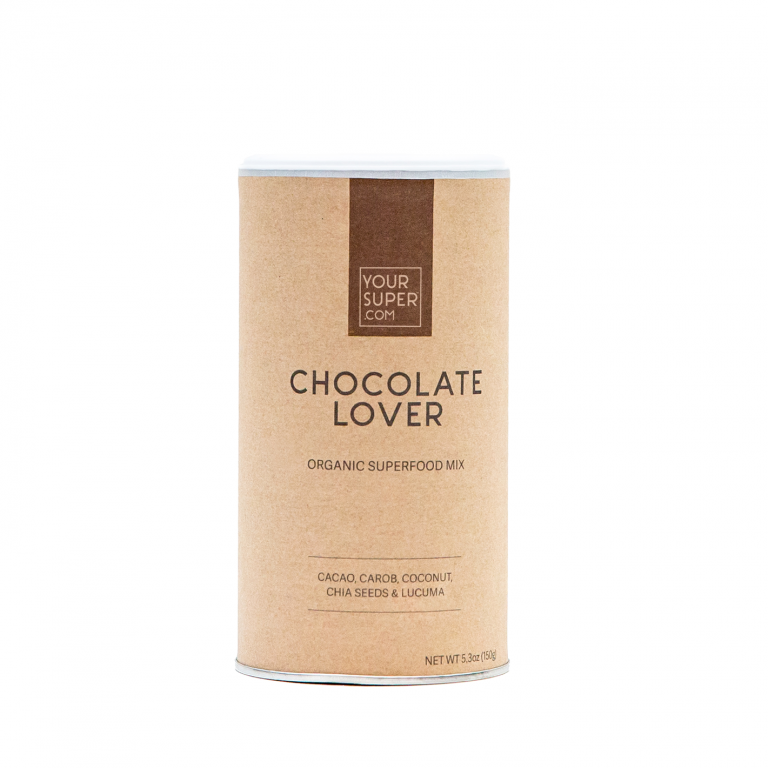 NEW YORK, N.Y. — Your Super, the organic superfood and vegan protein line, is set to launch in Gourmet Garage, New York's premiere specialty grocery store. The full product assortment of nutrient packed powders formulated for function will be available starting today.
Your Super was founded by Michael Kuech and Kristel DeGroot, who met on the tennis court, as they trained for the pros. Michael was then diagnosed with cancer at age 24. Determined to stay positive, Kristel consulted with her family of orthomolecular nutritionists and mixed up homemade superfood powders to boost his immunity. Michael began to feel more energized, happier and increasingly aware. After his full recovery, the couple were determined to share their knowledge and created Your Super – 7 potent superfood powders, ranging from The Chocolate Lover, a delicious feel good mood boosting mix to Energy Bomb, a pure focus powder aimed to replace your morning coffee. Clean vegan proteins round out the offering for easy plant-based eating.
"We couldn't think of a better place to have our first retail partnership than in New York City, in THE ORIGINAL specialty grocery store. We look up to the Gourmet Garage partners for having an enduring business, that still has a local feel, and are excited to learn from them," said Michael Kuech, Co-Founder of Your Super.
For more than 20 years, Gourmet Garage has defined the very best in New York food shopping. Their motto, Shop Like a Chef, demonstrates the highest quality food they offer – the best and most diverse groceries available. Every kitchen in New York has access to the same exceptional ingredients that Gotham's leading gastronomic legends enjoy.
"My partners and I were young entrepreneurs not too long ago and we remember the excitement of starting a business. We're happy to support the launch of Your Super in retail. It's a great product, with a great team, and we know our discerning costumers, who live in the heart of New York's Tribeca neighborhood, will love it," said Adam Hartman, Co-Owner of Gourmet Garage.
Your Super is committed to a totally transparent supply chain, and a philanthropic give back model. For each Your Super product purchased, one life saving meal bar is donated to a malnourished child, through their partnership with Action Against Hunger.
https://yoursuper.com/