Simple Mills Introduces Almond Flour Cracker Snack Pack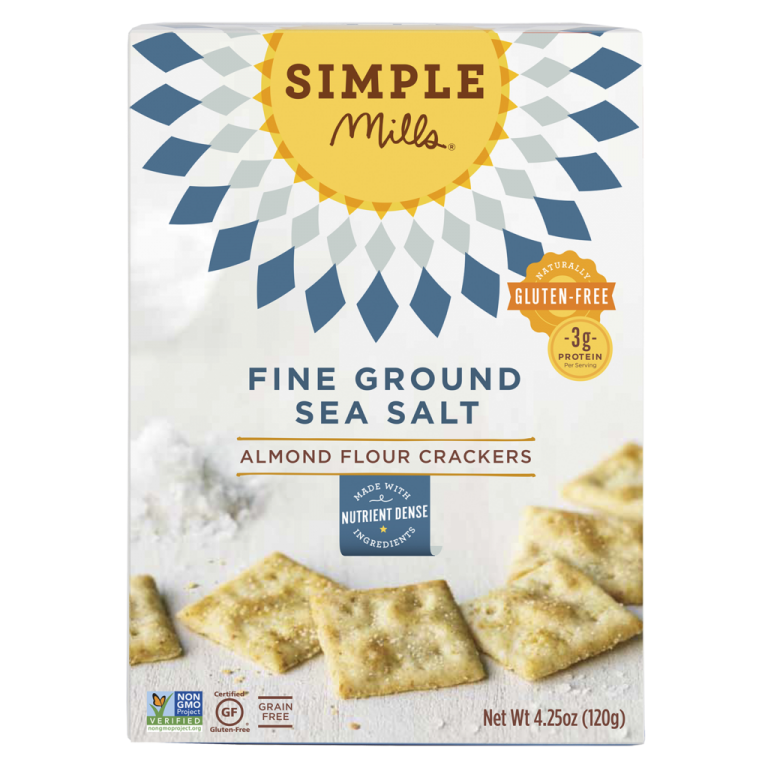 NEW YORK, N.Y. — Good-for-you cracker snacking is in the bag with Simple Mills' new Fine Ground Sea Salt Almond Flour Cracker Snack Pack, containing six single-serve packages of the top-selling SKU in the company's popular almond flour cracker line. The vegan, paleo-friendly crackers contain just eight clean ingredients – including a proprietary base-flour blend of almonds, sunflower seeds and flax seeds plus tapioca starch, cassava flour, organic sunflower oil, sea salt, organic onion, organic garlic and rosemary extract – with no gluten, grain, soy, corn, dairy, GMOs, gums, emulsifiers or other artificial flavors or fillers.
It's a nutrient-dense snacking option that also:
Delivers 2 grams of protein, less than 1g of sugar, and good source of Vitamin E per serving
Has none of the nutritionally empty rice flour, potato starch, xanthan gum, soy lecithin, ammonium bicarbonate or maltodextrin used in most crackers
Meets consumer demand for healthier snacks that work harder for them
Will be available for $5.99 (MSRP) per six-count pack
Also slated for Q3 release are Simple Mills Soft-Baked Cookies, the first gluten- and grain-free cookies to provide homemade taste and texture without the gums, emulsifiers and extreme sugar levels of other gluten-free alternatives. All varieties – including Chocolate Chip, Snickerdoodle, Peanut Butter and Dark Chocolate Toasted Coconut – are made exclusively from whole-food ingredients like almond flour, honey and coconut sugar.
The Simple Mills portfolio also includes crunchy cookies, baking mixes, frostings, sprouted seed crackers and three other varieties of almond flour crackers, includingthe market's #1 bestselling natural baking mix, #2 bestselling natural cracker, and #2 bestselling natural cookie*. The company's products are sold in more than 12,000 stores, including Whole Foods, Sprouts Farmers Market, Kroger, Target, Meijer, Albertsons/Safeway, Earth Fare, Wegman's, Raley's, Mariano's and Hy-Vee, as well as online at Amazon, Thrive Market and Vitacost.
Simple Mills will be showcasing its new products at Booth's #5472 & N1436 at the Natural Products Expo West conference opening this week in Anaheim.
For more information, visit www.simplemills.com or follow the company on Facebook (www.facebook.com/SimpleMills), Instagram (instagram.com/simplemills), Pinterest (www.pinterest.com/simplemills/) or Twitter (twitter.com/simplemills).