Pernicious Pickling Co. Debuts Bloody Mary Bar In A Jar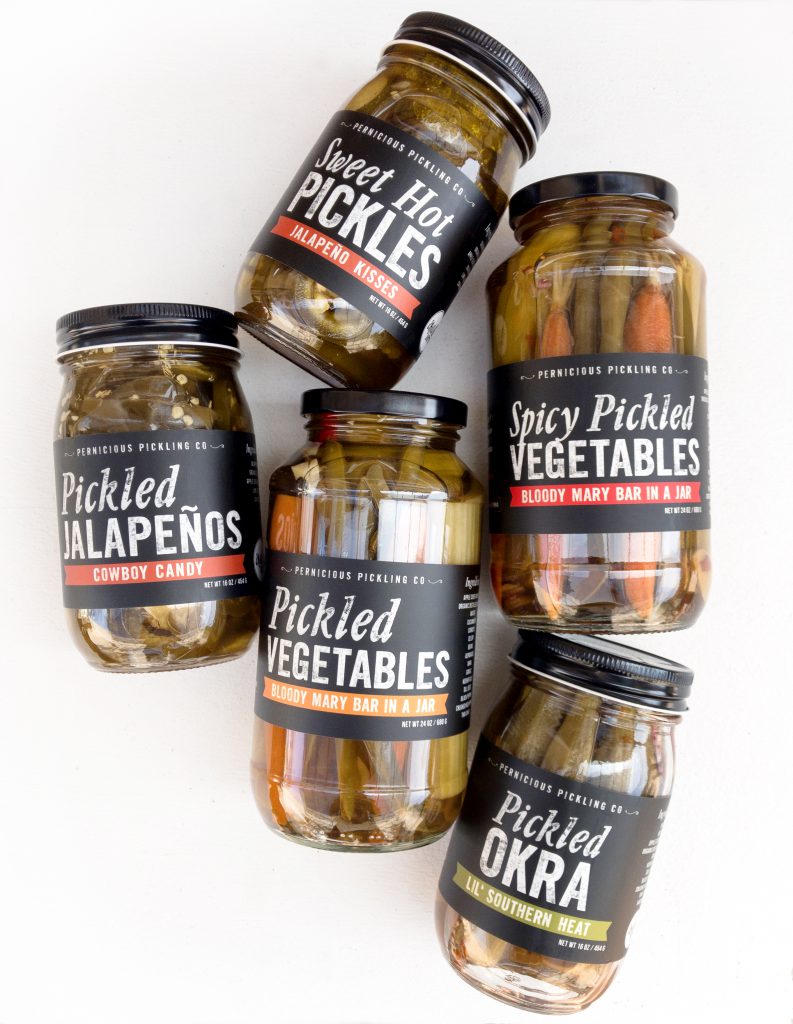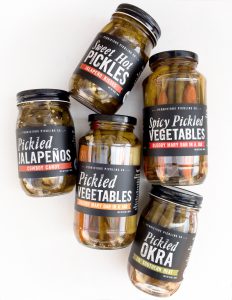 COSTA MESA, Calif. — Pernicious Pickling Co., maker of multiple award-winning small batch pickles and pickled vegetables, has expanded its offering with five new products, including Pickled Vegetables: Bloody Mary Bar In A Jar (Original or Spicy), Sweet Hot Pickles, Sweet Pickled Jalapeños, and Pickled Okra.
Pickled Vegetables: Bloody Mary Bar In A Jar come in two flavors, original and spicy and are 24oz medleys of every pickled garnish one needs to create an epic Bloody Mary Bar – pickle spears, celery, carrots, beans, asparagus, and okra.
Sweet Hot Pickles: Our Cowboy Candy have a mix of thin slices of pickles and jalapeños in a sweet brine brightened with lime and cayenne – perfect for layering into burgers and tacos, stirring into potato salad, or mixing into a Rodeo Lemonade Cocktail or Sweet 'N Spicy Whiskey Sour.
Pickled Jalapeños:: Our Jalapeño Kisses have thin sliced Jalapeños in a spicy-sweet brine brightened with lime and cayenne – perfect for topping a slow-cooked pulled pork taco, stirring into a Southwestern salad, or mixing into a spicy Margarita.
Pickled Okra: Lil' Southern Heat are crunchy with a tinge of heat and garlic. Traditionally the go-to garnish for Bloody Marys, Pickled Okra can also be chopped and tossed into a shrimp, corn and tomato pasta or top creole deviled eggs.
"From our beginnings, we have always strived to create high-quality, bold and memorable products for our consumers and we are very excited with the launch of these new flavors as they represent the next step in our mission of creating great pickled products" says Baron Conway, COO and Co-Founder of Pernicious Pickling Co.
All products are available for purchase online and at select retailers.
About Pernicious Pickling Co.
Hailing from Mississippi and England, Kendra Coggin and Baron Conway have been avid picklers since their mums first slathered Chow-Chow and Piccalilli on their school lunch sandwiches. Pernicious Pickling Co. was launched in October 2013 to celebrate the bold flavors of their Southern-English heritages and the rich cultural diversity of their home in Southern California. Pernicious Pickling has been honored with SOFI Gold, Silver, and Finalist awards, a Good Food Award, and featured in Better Homes & Gardens, Oprah Magazine, Food Network Magazine and Food & Wine Magazine. Their products are currently available in leading retailers such as Sprouts, Whole Foods Market, Murray's Cheese at Ralph's, Giant Eagle Market District, Central Market, Busch's and Plum Markets and numerous specialty independent retailers. For more information and retail listings, visit PerniciousPickling.com or @PerniciousPikls on Instagram and Twitter and Facebook.com/PerniciousPicklingCo.