On The Go Fusion Snacks Launches New Edamame Trail Mixes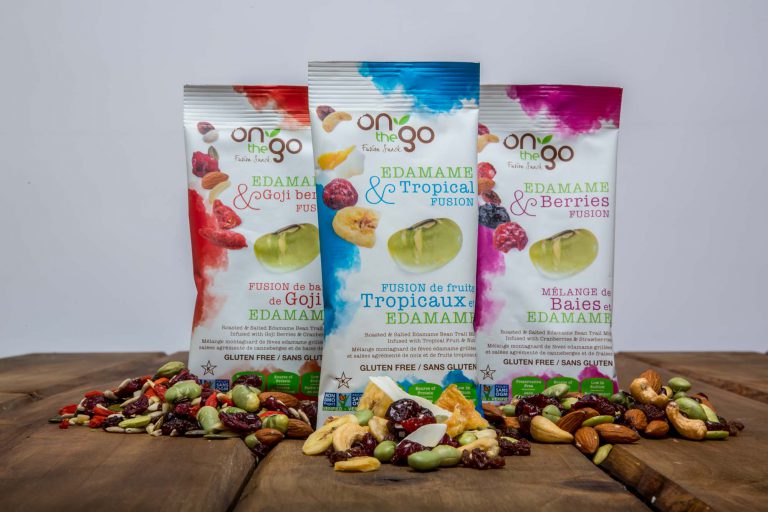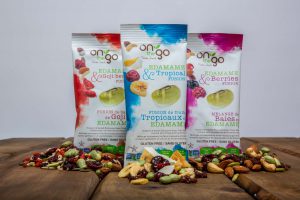 SAN DIEGO, Calif.–Clean snacking is simple with all new Edamame Trail Mixes by the master snack cultivators at On the Go Fusion. Their delicious and nutritious snacks put nature's protein in a pouch, packing a one-two punch of fresh taste and natural, energy-boosting ingredients which are certified by the NON GMO VERIFIED body. Naturally low in sodium, gluten and cholesterol-free and completely preservative free. Each On The Go snack mix features unique combinations of wholesome dried fruits, nuts and seeds and sweet additions like coconut chips and dried cherries. Now, they are serving up unique innovative flavors in a mouth-watering collection of edamame-based blends ideal for quick, convenient, protein-rich snacking.
Sweet and savory unite in these new On The Go Fusion Snacks Edamame Trail Mixes, available in a convenient, snack-sized pouch and packed with plant-based protein in every handful. Step up your snacking game by giving these unique flavor blends a try. The 3 unique  Edamame blends are Berrie Fusion, Gogi Berry Fusion and Tropical. Find the latest collection of On The Go Fusion Snacks Edamame Blends at select markets nationwide, and visit (www.onthegosnacks.net) to learn more and view nutrition information.
About On the Go Fusion Snacks:
Since 2009, On The Go has created healthy, portable snacks for your busy lifestyle. Bringing a new meaning to "fast" food, ready-to-eat, on-the-go options can taste great and be good for you. Created by Andrew and Rudene Brown, who bring 20 years of experience in the FMCG (Fast Moving Consumer Goods) business, On The Go is dedicated to delivering delicious, nutritious and convenient snacks for every occasion. Satisfy your cravings and boost your health with On The Go's range of accessible, portable snack packs.