Mixallogy Launches Powdered Cocktail Mixers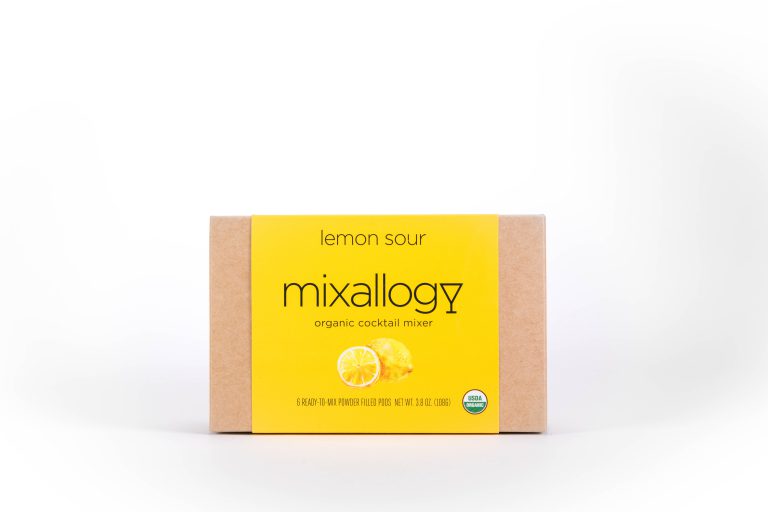 NEW YORK, N.Y. — mixallogy, a premium organic powdered cocktail mixer company, launches its first collection of three classic cocktail offerings – the Margarita, the Cosmopolitan and the Lemon Sour. Each mixallogy mixer is made from USDA certified organic whole fruits, contains less than 10 grams of organic cane sugar per serving, and has no chemicals, artificial flavoring or preservatives whatsoever.
Developed in collaboration with noted bartenders, these hassle-free mixers make enjoying one's favorite cocktail with organic ingredients simpler than ever.
"While cocktail culture has grown tremendously over the past few years, cocktail enthusiasts have been limited to either creating drinks from scratch, which takes time and effort, or relying on chemical and sugar filled pre-made mixers," said Gwen Manto, Co-Founder of mixallogy. "mixallogy provides a solution, a mixer made from only real USDA certified ingredients that allows cocktail fans the opportunity to make fantastic, great tasting cocktails every time, without spending a lot of money or a lot of time."
mixallogy Highlights:
Three premium cocktail mixer offerings – Margarita; Cosmopolitan; Lemon Sour (More offerings coming soon)
USDA certified organic
40 calories or less per serving (before you add a spirit)
No chemicals or preservatives
Contains less than 10 grams of organic cane sugar (half the sugar as most cocktails)
Gluten-free & Kosher
Easy to travel with
Zero waste
Two-year shelf life
$8.99 per box (six individual servings)
$14.99 per box (six individuals servings + cocktail shaker)
"We are able to take whole organic fruits at the peak of their ripeness and, with our patented technology, create powdered mixers that have a more complex flavor and color, while retaining all the nutrients," said Manto. "With help from some of the best bartenders in the industry, we developed a line of cocktail mixers to that take the effort out of preparation, while impressing the most discerning of palates."
For more information and to purchase mixallogy mixers, visit www.mixallogy.com
Follow us on Instagram @mixallogy #shakeuphh
About mixallogy
We are a multi-generational group of friends who first met while working together in the health food industry. We soon discovered that along with our love for healthy, nutritious food, we also shared a passion for classic cocktails. But we realized that, when making cocktails, we weren't holding the ingredients to the same standards as we were in our food. We started looking at what was actually in our drinks, only to learn that most cocktail mixers were filled with chemicals and artificial sweeteners. We decided there was a better way, and that is how mixallogy was born. Ever since, we have been on a quest to create a line of great tasting, USDA certified organic cocktail mixers made from real ingredients.