Lillie's Q Launches Rebrand with Release of Bourbon Barrel Aged Barbeque Sauce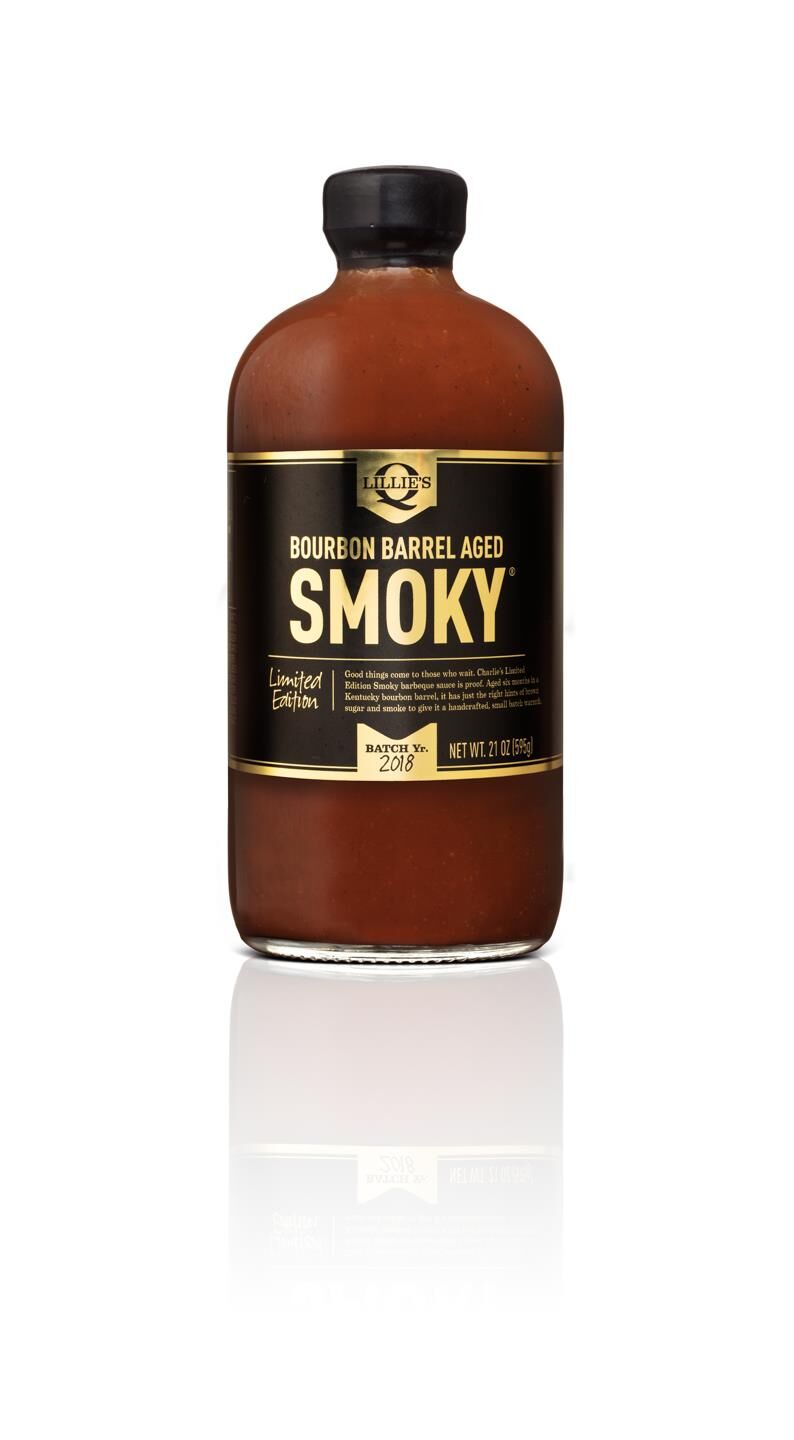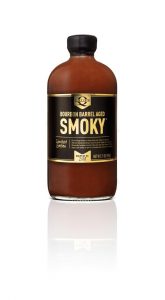 CHICAGO — Lillie's Q, purveyors of authentic Southern barbeque launches its 2018 Limited Edition Bourbon Barrel Aged Smoky Sauce, a unique addition to its line of all-natural sauces that are deep-rooted barbeque traditions of specific Southern regions. In addition to its exceptional flavor, the 2018 edition is the first sauce in the Lillie's Q product line showcasing the brand's new look. The popular limited release sauce has an established fanbase and is always a highly anticipated release, quickly selling out for the last five years.
Adding just the right hints of brown sugar and smoke to give it a subtle handcrafted warmth, the Limited Edition Bourbon Barrel Aged Smoky Sauce is the Lillie's Q popular Memphis-Style Sweet Smoky recipe aged for six months in 20 Kentucky bourbon barrels. Lillie's Q founder and chef Charlie McKenna pioneered this barrel aging technique to develop a rich and nuanced flavor with added notes of classic Bourbon flavors like caramel, toffee and vanilla. The Limited Edition Bourbon Barrel Aged Smoky Sauce is now available in limited quantities for $15 per bottle at Lillie's Q restaurants, select retailers and at LilliesQ.com.
Lillie's Q fans will notice a new look to its website and throughout the fall, new packaging on its the line of sauces, rubs and kettle chips rolling into retailers. Demonstrating the brand's commitment to craft, love of natural ingredients, and dedication to doing things the Lillie's way, the new packaging for each product includes a number that represents the story and inspiration behind each product. The Gold Barbeque Sauce is number 27 and pays homage to Lillie, who was born in 1927 and chose Gold as her "forever favorite" sauce, while the Bloody Mix is number three because Chef Charlie believes the perfect Bloody Mary recipe should rely on no more than three garnishes. Both the Carolina Dirt Rub and Chips are number 16 for Chef Charlie's second Memphis in May win in 2016.
The new packaging will be an update to the recognizable apothecary design Lillie's Q is known for, with a bolder and refreshed modern look that highlights the hand-crafted love and care put into and every product. The new Lillie's Q branding will also be represented at its four restaurant locations with the updated products, and refreshed menus and merchandise.
"We look forward to the Limited Edition Smoky Barrel-Aged Sauce launch every year, just like our fans do," said Chef Charlie. "The unique flavor is different each year, and timing it to introduce our new branding gives barbeque lovers the opportunity to learn more about how we create an authentic barbeque experience from our products to our restaurants."
Also launching as part of the new website is Lillie's Table, an invitation to exclusive, free early access to limited small batch sauces, special events, apparel and merchandise, as well as special discounts and promotions. Upon signing up for a seat at Lillie's Table, members will get a special discount on their first online order.
The rebrand comes at a time of growth for the brand, which launched in Chicago in 2010 with Chef Charlie opening the first Lillie's Q restaurant in Bucktown. Expanding into sauces in 2014, and then kettle chips in 2015, the product line captures the unique flavors of the south and honor Chef Charlie's South Carolina roots. From sauces and rubs to kettle chips, pork shoulder and Bloody Mary Mix, the flavors Lillie's Q is known for include spicy cayenne from Memphis; apple and lime juices from Western Carolina; vinegar from Eastern Carolina; tangy mustard from South Carolina; and black pepper from Northern Alabama, among others.
The brand is rapidly growing its retail presence and is newly available at stores such as Wegman's, Fresh Thyme and Wakefern. Earlier this year, Lillie's Q launched its award-winning smoked pulled pork in select grocery delis, online direct-to-consumer and is rapidly expanding its foodservice division.
Fans can also enter their own grilled culinary creations into the brand's #GrillYourOwnAdventure Instagram sweepstakes, for the chance to win a glamping getaway to Montana at the Resort at Paw's Up and other Lillie's Q prizes. Visit http://lilliesq.com/grillyourownadventure for details. For more information about Lillie's Q and its line of southern classics, visit www.Lilliesq.com.
About Lillie's Q
Founded by Chef Charlie McKenna in 2010, Lillie's Q is a line of restaurants, snacks, protein and all-natural sauces and rubs that pay homage to the deep-rooted barbeque traditions of specific Southern regions. A culmination of three generations of Southern style barbeque mastery, Charlie was taught the art of Southern cooking by his grandmother Lillie and mastered grilling under the guidance of his father Quito, building the foundation and namesake for Lillie's Q. After honing his skills at top restaurants in Miami, New York and Chicago, Charlie opened Lillie's Q first restaurant in Chicago in 2010, bringing the techniques he mastered in the competition circuit from Memphis to Alabama and the Carolinas. A two-time winner of the Memphis in May World Championship Barbeque Cooking Contest, the Lillie's Q barbeque team has placed in the competition's top 15 since first competing in 2006. Now the fastest growing premium barbeque sauce in America since launching in retail in 2014, Lillie's Q has a sauce to fit every mood, and every dish this side of the Mason Dixon in its lineup that includes Hot smoky, Smoky, Carolina, ENC, Gold, Ivory and the Limited-Edition Bourbon Barrel Aged Smoky, launched every summer. Rubs & Mixes, a lineup of Southern-flavored kettle chips and now its award-winning smoked pulled pork round out the Lillie's Q portfolio, bringing the best of authentic Southern flavors to your own kitchen. For more information, visit www.Lilliesq.com.