Laura Chenel's Launches Cranberry & Cinnamon Medallion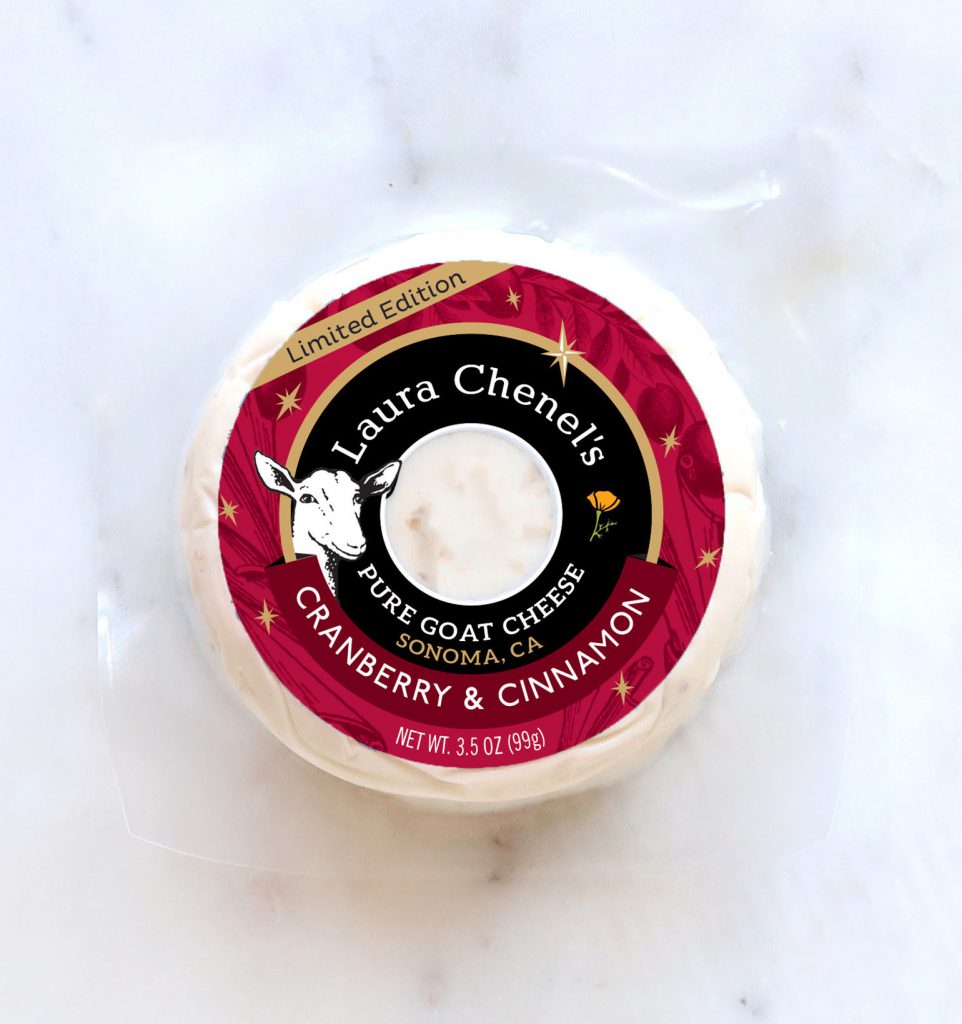 SONOMA, Calif. — For a limited time only, Laura Chenel's is adding Cranberry & Cinnamon to its fresh chèvre Medallion Collection, offering a favorite seasonal flavor to the line of 3.5-ounce disk-shaped goat cheese Medallions for the fourth quarter holiday period.
Laura Chenel's new Cranberry & Cinnamon Medallion combines slightly sweet, yet tart, cranberries with the tangy taste of fresh chèvre, adding a touch of cinnamon for a well-balanced flavor profile.
This variety will not only complement any Thanksgiving menu, but will look festive on a cheeseboard and pairs particularly well with dark chocolate and Prosecco, products also characteristic of the season.
"We're excited to add this limited-time-only flavor to our range of smaller-sized fresh goat cheese Medallions," said Zachary Pass, Laura Chenel's Director of Sales. "Red cranberries and warm cinnamon are flavors that are associated with the holidays," continues Pass. "And with an accessible price point and myriad usage possibilities, our Cranberry & Cinnamon Medallion will benefit from impulse purchases made during this time of year."
As with all Laura Chenel's award-winning cheeses, the full line of 3.5-ounce cheeses in the Medallion Collection is made using only fresh goat milk from nearby farms in the western region of the U.S. The premium-quality goat cheese is then mixed with a variety of savory and sweet ingredients, offering a tantalizing line-up of flavor sensations: Cranberry & Cinnamon, Poppy Seed & Peppercorn, Sun-dried Tomato & Basil, Chives & Shallots, Fig & Grapefruit, and Original. Suggested Retail Price of $3.99 per unit.