Laird Superfood To Exhibit Line of Creamers and Hydration Enhancers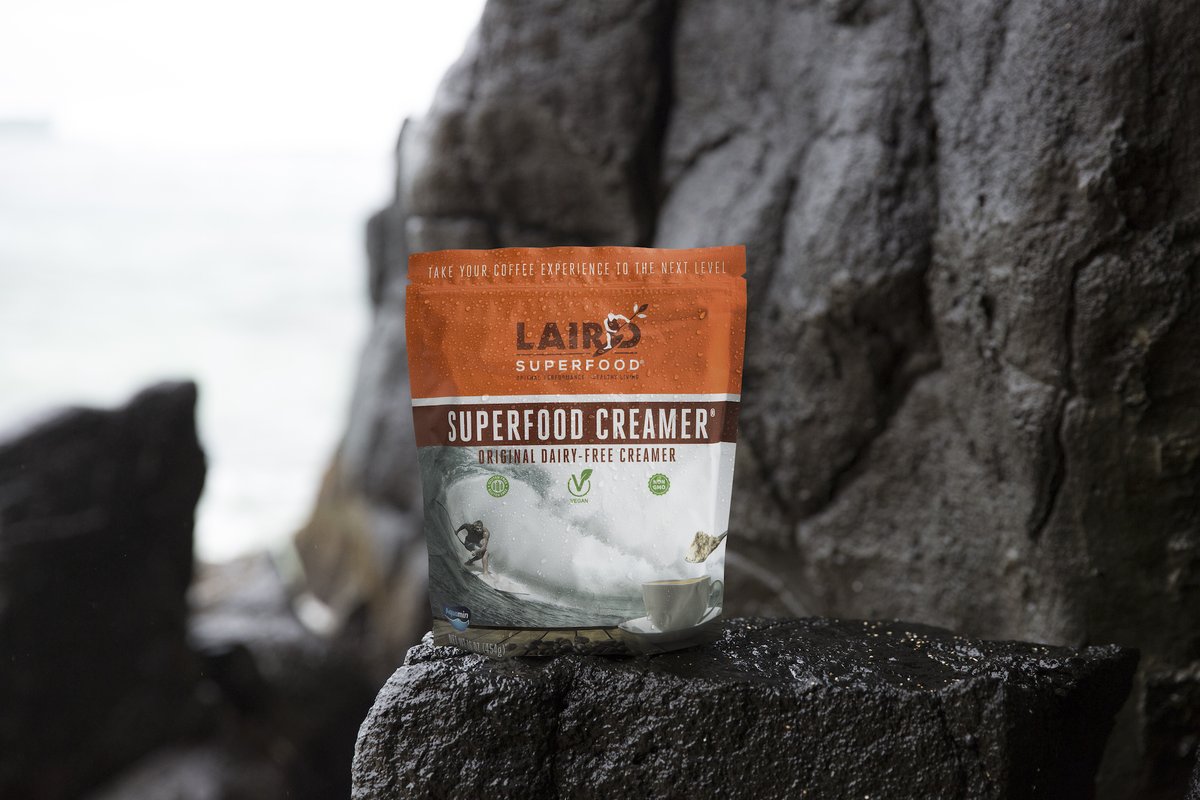 Bend, OR — Laird Superfood will showcase how its line of dairy free creamers, coffee beans and hydration enhancers can improve its retail customers' businesses at the 2018 Natural Products EXPO WEST (Booth N245).
"At Laird Superfood, we recognize the growing consumer demand for more natural foods that also taste good," said Luan Pham, Chief Revenue & Marketing Officer of Laird Superfood. "Our product line fulfills this demand and also helps retailers; in fact, by selling Laird Superfood products, our retail customers are seeing a meaningful impact on their sales and overall customer experience."
"What we like about offering Laird Superfood to our customers is that they have something new that customers want and which appeals to everybody, whether it's gluten free, sweetened, unsweetened, dairy free, or organic," said Jeff McDonald, Store Manager of Ray's Food Place in Sisters, OR. "We display the product in the coffee aisle and in a large display in the front of the store so our customers are aware that we carry Laird Superfood products."
Laird Superfood invites retailers and reporters to learn more at booth N245 at the 2018 Natural Products EXPO WEST.
Product Line
Laird Superfood™ Creamers are a dairy-free, vegan and gluten-free coffee and beverage enhancer. They combine a unique blend of coconut milk powder, organic coconut nectar, organic extra virgin coconut oil, and Aquamin™ —a sea algae that contains minerals such as calcium. The creamers come in original flavor, turmeric and cacao.
Laird Superfood™HYDRATE is made of pure freeze-dried coconut water and Aquamin™, providing a clean source of potassium, electrolytes, and other beneficial minerals for optimal hydration and overall health. The product, which is dissolved in water, is a healthy alternative to other sugar-laden sports drinks on the market. HYDRATE comes in original flavor and turmeric with more flavors expected this year.
Laird Superfood™ Peruvian Certified Organic Fair Trade Medium Roast Whole Bean Coffee is rated among the most premium coffee beans in the world. This HAB Class bean (or High Altitude Bean) is grown at an altitude above 4000 feet and hand picked to insure ripeness of each coffee cherry.
About Laird Superfood
Laird Superfood develops and offers a line of all natural, organic coffees, coffee creamers, and coconut waters that provide the minerals and nutrients you need to sustain energy throughout the day. The Company was founded by Laird Hamilton, the world's most prolific big wave surfer, and Gabrielle Reece, former professional beach volleyball player and Nike's first female spokeswoman.
For more information, visit www.lairdsuperfood.com.