The Jersey Tomato Expands into Walmart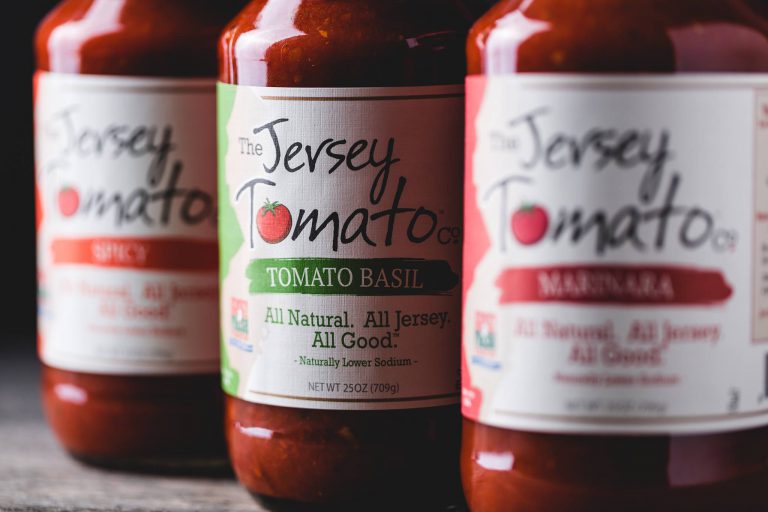 ORLANDO, Fla. — The Jersey Tomato Co., maker of premium 100% New Jersey tomato sauces and salsas, today announced that its entire line of tomato sauces are now available at select Walmart Supercenters and Neighborhood Stores nationwide. Three SKUs of better-for-you tomato sauces from The Jersey Tomato Co. are available at Walmart: Marinara, Tomato Basil and Spicy.
"We are thrilled to partner with the largest retailer in the world," said Dave Stoff, Founder and CEO of The Jersey Tomato Co. "This demonstrates that people everywhere are looking for high quality, low sodium sauces that actually taste amazing. We use only premium quality New Jersey tomatoes grown by family farms in Swedesboro and Vineland, New Jersey that are certified 'Jersey Fresh.' New Jersey tomatoes rank #1 in quality and taste, and our sauces deliver that 'taste of summer' experience that our customers are looking for. Thank you Walmart for your partnership and we look forward to building a successful relationship over the years."
Sauces from The Jersey Tomato Co. have 60% less sodium and are 25% lower in fat and calories than other leading tomato sauce brands. The naturally lower sodium is derived by the unique qualities of the New Jersey tomato, which are lower in sodium than other tomatoes. The New Jersey tomato is also recognized as the highest in quality since 1934, delivering a farm fresh flavor in all sauces from The Jersey Tomato Co.
The Company's products are available nationwide at thousands of points of distribution, including Kroger, Ralphs, Fred Meyer, QFC, Harris Teeter, Giant, Shoprite and Winn-Dixie.
The Jersey Tomato Co. is a portfolio company of KEEN Growth Capital, a venture fund that invests in and develops early-stage food and wellness companies.
About The Jersey Tomato Co.
All Natural. All Jersey. All Good. The Jersey Tomato Co. sauces and salsas are made with 100% premium New Jersey tomatoes and healthy, fresh ingredients. Five delicious flavors of tomato sauce, two salsas and a pizza sauce, are all bursting with farm fresh flavor and naturally lower sodium – 60% lower sodium than other leading brands. Follow The Jersey Tomato Co. in social media and visit JerseyTomatoCo.com for more.
About KEEN Growth Capital
KEEN Growth Capital invests in early stage food-related companies that generate meaningful social impact in addition to above market financial returns. KEEN has particular focus on healthy snacking, functional foods and patented, science backed companies that positively impact consumer health, environmental and community wellness, and long term disease mitigation. Keen's infusion of intellectual and financial capital delivers enriched outcomes for all stakeholders while creating a healthier world. KEEN is based in Orlando. Ideas welcome everywhere. Visit KEENGrowthCaptial.com for more.