FireFly Farms Releases Goat Cheese in Mid-Atlantic Whole Foods Market Stores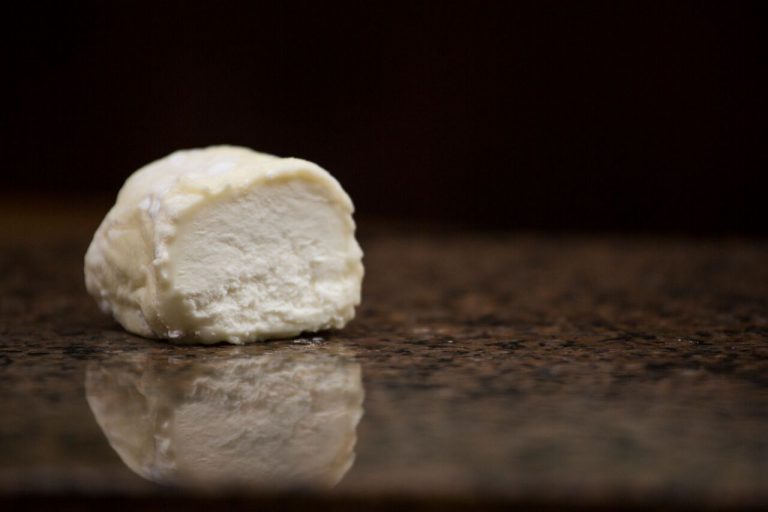 ACCIDENT, Md. — FireFly Farms Inc. has a new goat cheese exclusive to Whole Foods Market locations in the Mid-Atlantic region, beginning July 26th. FireFly Farms' goat's milk cheeses first appeared in Whole Foods Market stores in October of 2003, but this is the first exclusive cheese to be produced by FireFly Farms.
"We are absolutely thrilled to have more of our cheeses in the Whole Foods Market stores, and to deepen our relationship with this innovative retailer," said Co-Founder and President, Mike Koch. "It's hard to remember now that the cheese market has evolved so much, but the Whole Foods Market cheese counter was groundbreaking in 2003 and changed the retail landscape for artisan cheese producers like us."
FireFly Farms' Cabrita, a four-ounce ripened chevre that is made in the tradition of a French crottin, is in stores starting July 26th. Cabrita will first be released in Mid-Atlantic Whole Foods Market locations. FireFly Farms and Whole Foods Market expect this cheese to be available exclusively to Whole Foods Market shoppers and FireFly Farms' creamery visitors for one year after which Cabrita will be made available to other of FireFly Farms' wholesale and retail customers.
"We're thrilled to be partnering with FireFly Farms to offer Whole Foods Market customers their exclusive Cabrita goat's milk cheese," said Dana Stanley, Director of Specialty for Whole Foods Market's Mid-Atlantic region. "Firefly Farms has been an incredible partner to us in the Pittsburgh area since 2003 and we've worked with them to grow their offerings throughout the region. We know our customers will love this exclusive chevre as much as we do!"
The launch of Cabrita to Whole Foods Market was announced at the American Cheese Society's annual conference and competition, hosted this year in Pittsburgh, a short two-hour drive from the FireFly Farms' Creamery & Market in Accident, Maryland.
FireFly Farms' co-founders Mike Koch and Pablo Solanet will be in the Whole Foods Market Pittsburgh location for a "meet-the-maker" demonstration and product sampling on Saturday, July 28th, the final day of the American Cheese Society Conference.
For more on FireFly Farms, visit https://fireflyfarms.com.
For more on Whole Foods Market, visit https://wholefoodsmarket.com.
To see if our cheese is in a Whole Foods Market near you, click https://www.wholefoodsmarket.com/sales-flyer, then select your location and store.
About FireFly Farms Inc.
Founded in 2000 by partners Mike Koch and Pablo Solanet, FireFly Farms now comprises of a community of cheese makers and cheese mongers dedicated to making excellent cheese creating value for the regional farming community and the rural economy of western Maryland's Garrett County, and ensuring that its operations are sustainable and protect our natural environment for future generations. Maryland's premier and most-awarded cheese maker, FireFly Farms is a proud member of the Maryland Cheese Guild and the American Cheese Society. They enthusiastically support the growth of sustainable farming, food production, and artisan cheese making in both the Maryland region and across the nation.