Enfamil Releases NeuroPro Infant Formula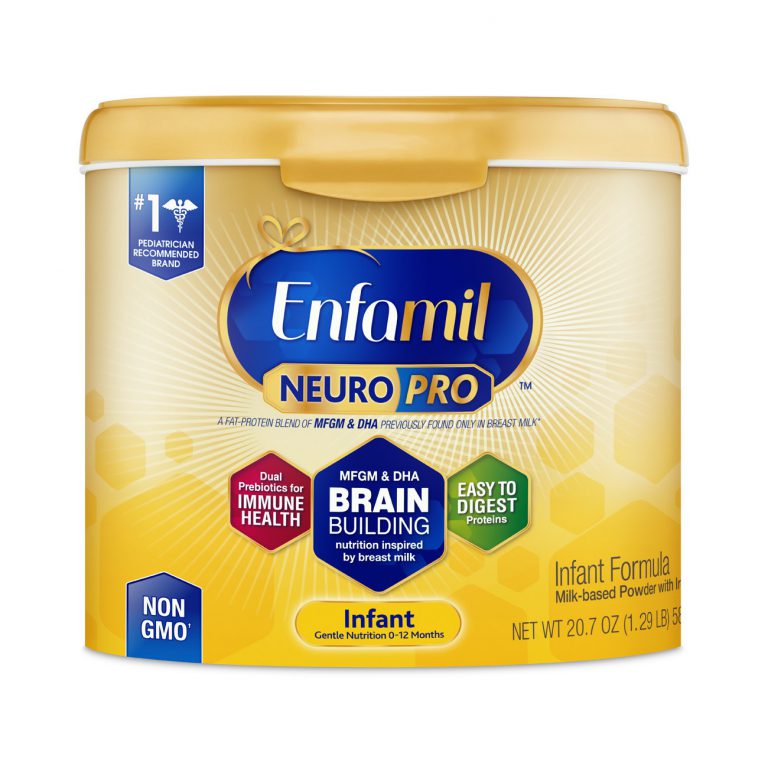 CHICAGO — Following decades of scientific research into human milk, Enfamil, the #1 infant formula brand recommended by pediatricians, today announced the launch of a new product representing its next generation of formula – Enfamil NeuroPro, the biggest innovation since DHA hit the market.
Enfamil NeuroPro is the first-ever formula in the U.S. that has Milk Fat Globule Membrane (MFGM). MFGM in infant formula is clinically shown to help close the gap in cognitive development between formula-fed and breastfed infants++. MFGM, along with clinically proven amounts of DHA, gives Enfamil NeuroPro brain-building benefits similar to breast milk+.
"Enfamil advanced infant nutrition with the addition of a DHA ingredient to formula 17 years ago. Milk Fat Globule Membrane (MFGM) is Enfamil's biggest advancement to the category since that time and we're proud to continue leading the way for innovation," said Dr. Christina J. Valentine, North America Medical Director IFCN, RB. "At Enfamil, we believe in giving infants the best start in life with formulas that are inspired by breast milk. This launch is a major breakthrough by using the composition and functional outcomes of breast milk as our guide for innovating infant formula."
The RB Mead Johnson Pediatric Nutrition Institute (PNI), is one of the few of its kind in the world, where scientists continually work to understand the complex composition of breast milk that has led to breakthrough innovations in infant nutrition.
"Whether parents and caregivers choose to breastfeed, formula-feed or supplement, we know that providing infants with the best start is essential," said Patrick Sly, General Manager, US Marketing and Medical Sales IFCN, RB. "The new NeuroPro formula gives parents and caregivers the option to provide an infant formula with a MFGM and DHA blend for brain-building benefits similar to breast milk+ for their infants."
Enfamil NeuroPro is available in store and online as of April 1 at select US retailers nationwide for a suggested retail price of $27.99.
About RB
RB is the global leading consumer health and hygiene company. Driven by a purpose of providing innovative solutions for healthier lives and happier homes, RB has operations in over 60 countries. From the foundations of wellness and infant nutrition, to the fundamentals of a hygienic home, its global brands help people live healthier, happier lives.
RB has world leading Powerbrands which include household names such as Enfamil, Nutramigen, Nurofen, Strepsils, Gaviscon, Mucinex, Durex, Scholl, Clearasil, Lysol, Dettol, Veet, Harpic, Cillit Bang, Mortein, Finish, Vanish, Calgon, Woolite and Air Wick.
RB's unique culture is at the heart of its success. Its drive to achieve, passion to outperform and commitment to quality and scientific excellence are manifested in the work of over 40,000 employees worldwide.
For more information visit http://www.rb.com/us/.
*RB is the trading name of Reckitt Benckiser group of companies.
About MJPNI
The RB Mead Johnson Pediatric Nutrition Institute works to advance pediatric science and improve children's nutrition. Consisting of a global research network, the RB MJPNI team uses leading-edge technologies, a highly specialized team, and expert collaborations to benefit pediatric populations around the world with their passion for innovation and delivering the highest quality products. Our dedication to science and innovation remain vital to both our product portfolio and mission.
+In amounts supported by clinical research. As measured by Bayley cognitive scores
++As measured by Bayley-III cognitive score at 12 months in a different formula with MFGM added as an ingredient