Cup4Cup Launches 3 New Baking Mixes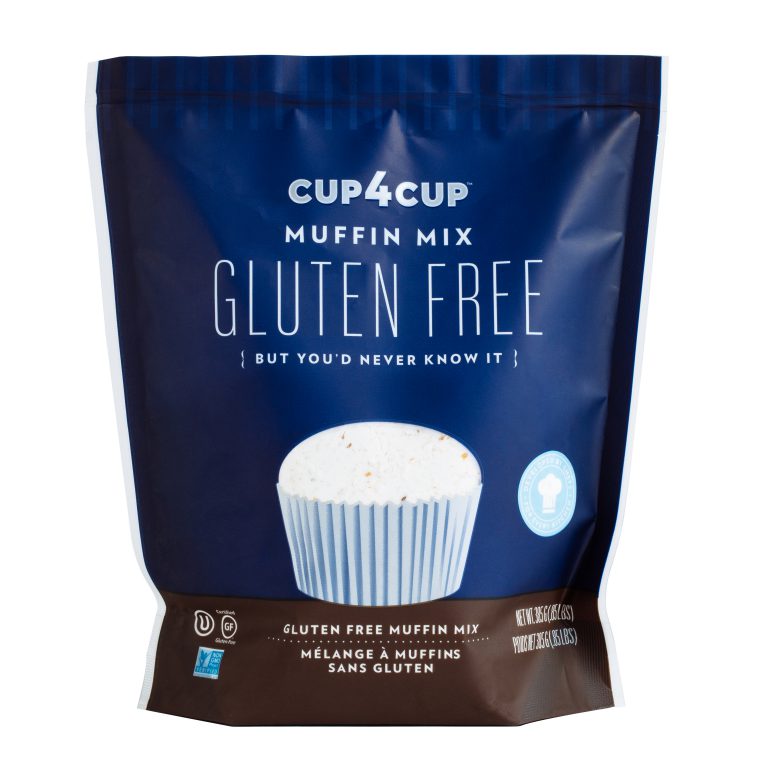 NAPA VALLEY, Calif. — Cup4Cup is launching its gluten-free, Chocolate Cake Mix, Yellow Cake Mix and Muffin Mix. These mixes round out the baking mix selection to eight in addition to the original Multipurpose Flour and Wholesome Flour. All of the products come from the Thomas Keller Restaurant Group research and development kitchen led by Chef Michael Wallace.
The Chocolate and Yellow Cake Mixes solve every gluten free cake-lover's dilemma. Both mixes create cakes or cupcakes that taste and perform as well as or better than cakes made with gluten-based flours. The Chocolate Mix uses rich Guittard Chocolate, and the simple-to-make recipes produce a moist, flavorful and ideally textured cake perfect for any occasion. Not too sweet, the gluten free Chocolate Cake is perfect with your favorite frostings or additions, baking equally well in a sheet pan or round cake pans. Each package makes a 9-inch round cake pan or 24 cupcakes.
The new Muffin Mix has a delicious and complex flavor when made plain, but also allows bakers to quickly customize muffins to create Apple Cinnamon, Carrot Raisin or Chocolate Chip Muffins in no time. Simply add eggs, vegetable oil and whole milk for muffins or to top it off, extra mix is included that can quickly be turned into a delicious streusel simply by adding butter. The Cup4Cup Muffin Mix is the perfect addition to any breakfast table. One package makes 8 plain muffins or a dozen with added ingredients.
Cup4Cup Cake and Muffin Mixes are produced in the USA in a facility void of the top seven allergens that is certified by the Gluten Free Certification Organization (GFCO). They are Non-GMO Verified, as well as certified Kosher by the Orthodox Union.
About Cup4Cup
Developed by chefs of Thomas Keller's acclaimed restaurants in 2010, Cup4Cup™ was the first 1:1 gluten-free flour that performs as well as all-purpose flour in cooking and baking. In addition to gluten-free flour, Cup4Cup also offers a variety of baking mixes that are 100-percent gluten-free, non-GMO and produced in a dedicated facility certified by Gluten-Free Certification Organization (GFCO). Cup4Cup's products are available in more than 4,000 natural, conventional and gourmet stores nationwide. For more information, visit www.cup4cup.com and join the Cup4Cup Community on Facebook, Instagram, and Twitter.