Bright Foods Debuts Chilled Whole Food Bars in Southern California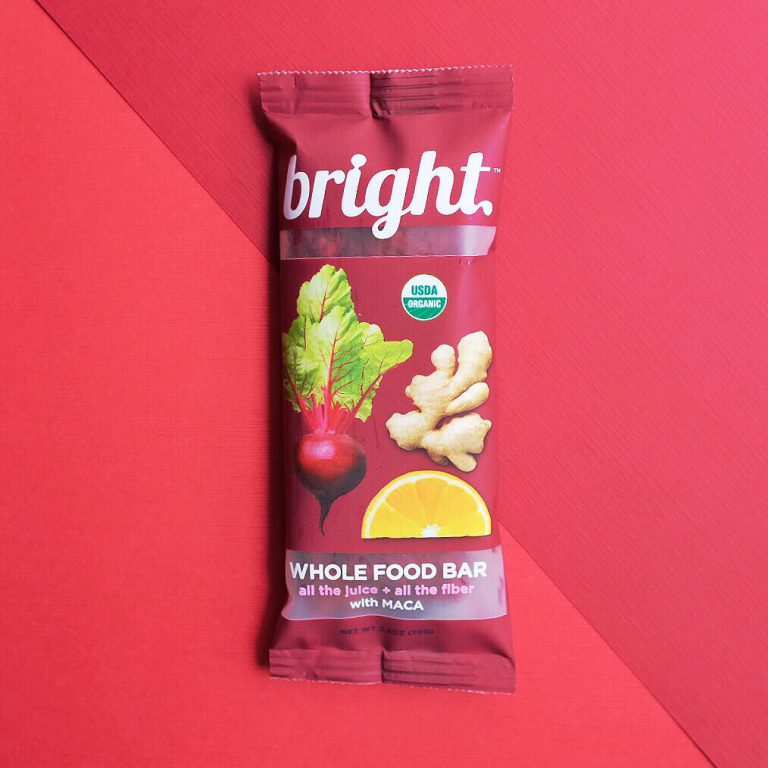 LOS ANGELES — New Los Angeles-based health food company Bright Foods has announced the debut of its innovative, chilled whole food bars in select Whole Foods throughout Southern California. Analogous to a cold-pressed juice in a more nutrient-dense, fiber-rich whole form, Bright Bars are the first of their kind to combine organic vegetables, fruits, nuts, and superfoods into delicious snacks that are kept chilled and can be eaten up to 24 hours out of the refrigerator. Each delivers an easy way for anyone to incorporate more whole foods into their diet every day.
"I tried countless snacks and food hacks over the years that promised to nourish and keep me going throughout the day. But juices gave a big energy spike, followed by a quick crash. Bars were chock-full of sugar or highly processed. And eating whole fruits and vegetables just wasn't practical – sticky hands and leftover peels made it too hard when running from meeting to meeting," said Bright Foods Founder & CEO Brenden Schaefer. "So I decided to create the kind of snack I'd always wanted – something that makes it easy to get all the benefits of whole vegetables and fruits, doesn't require me to scrutinize the label, and most importantly, tastes great."
Every Bright Bar is certified organic and made with whole vegetables and fruits (except for peels and pith) – never from the leftover pulp from juice – maximizing the amount of fiber contained in each bite. Chia, coconut, and dried oranges hold the bars together, rendering the need for stabilizers, gelling agents or gums obsolete in favor of fresh, delicious, real foods.
Bright's first three whole food bar flavors include:
Beet – red beets, golden raisins, crunchy walnuts, and Maca.
Carrot – carrots, crisp pineapple, creamy cashews, whole turmeric root, probiotics, and ginger.
Kale – whole kale, crisp pineapple, organic almonds, and Baobab.
In addition to being made with only the best, wholesome ingredients, each Bright Bar undergoes High Pressure Processing (HPP), a technique by which products, already sealed in their final packaging are introduced to a high level of pressure transmitted by cold water. Delivering enormous food preservation advantages, the result means safe, longer lasting perishable items that retain their original flavor. Depending on the flavor, bars will keep 30-60 days in the refrigerator and 2+ months in the freezer; once taken on the go, they'll last 24 hours out of the refrigerator.
Bright Bars are currently available for sampling and purchase in select Whole Foods stores in the Los Angeles and San Diego areas, and typically shelved near cold-pressed juice or in the raw or prepared foods sections. Expanded distribution to additional grocery stores on the West Coast is expected by September. For detailed location information and to learn more about Bright Foods, visit www.brightfoods.com and follow along on Instagram.