Arnold, Brownberry and Oroweat Bread Relaunch Sandwich Thins Rolls Nationwide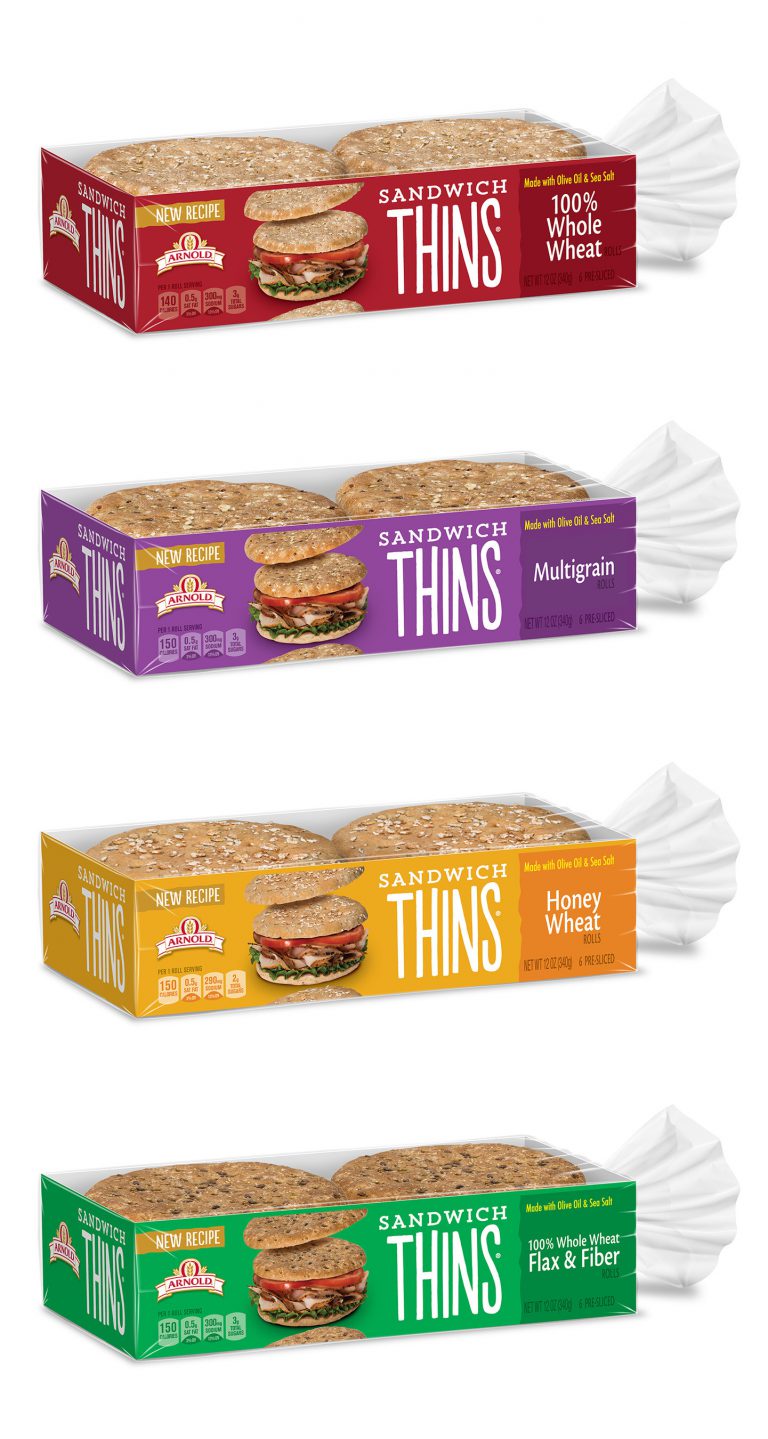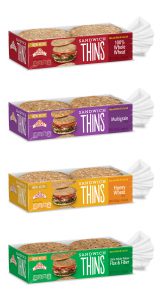 HORSHAM, Pa. — The bread that started a movement is now better than ever! Arnold, Brownberry and Oroweat Bread, makers of nutritious and delicious premium bread, today announced the national relaunch of its iconic Sandwich Thins Rolls. Originally launched in 2008, the new formula serves to satisfy modern consumers' desire for delicious tasting products that use quality ingredients. Based on consumer feedback, Arnold, Brownberry and Oroweat Bread developed a new recipe that focuses on enhancing the taste while balancing the nutritional qualities consumers have come to expect in a Sandwich Thins product.
Crafted with pride and baked with premium ingredients, each new variety is packed with whole grains and made with olive oil and sea salt. These perfectly-sized Sandwich Thins Rolls are ideal for any on-the-go balanced lifestyle and feature a softer and fluffier texture with even more great toppings. Whether it's a nutritious sandwich for the kids or a mouthwatering personal pizza, the recipe and snack possibilities are endless with Sandwich Thins Rolls. Three varieties are available nationwide, including:
Multigrain: Baked with an assortment of whole grains, each roll is hearty and more delicious than ever.
100% Whole Wheat: This nutritious and delicious variety offers a rich flavor and is a good source of fiber.
Honey Wheat: Hints of honey complement savory sea salt, giving this variety a delectable new twist.
"We listened to our customers and wanted to give them a product that wouldn't force them to sacrifice quality and taste to meet a specific calorie count," said Fernanda Loya, Brand Manager at Arnold, Brownberry and Oroweat Bread. "We understand that consumer tastes and trends change over time, so we're excited to provide a great tasting reformulation of our innovative Sandwich Thins Rolls. By focusing on quality ingredients, our new recipe balances essential nutrients with savory flavors to create a product that fits with our consumers' active lifestyles."
The brand is also introducing a Flax & Fiber variety in the Northeast region of the country. Made with whole grains and a good source of fiber, Flax & Fiber is sure to satisfy all taste buds.
Arnold, Brownberry and Oroweat Sandwich Thins Rolls are now available at major retailers across the U.S. for the suggested retail price of $3.99. Arnold, Brownberry and Oroweat sells premium bread selections in the U.S., including sliced bread, Organics Bread, Pocket Thins Flatbread, and stuffing. For a full list of products and where to buy them, please visit www.arnoldbread.com, www.brownberry.com, or www.oroweat.com.
About Bimbo Bakeries USA
Bimbo Bakeries USA (BBU) is a leader in the baking industry, known for its category leading brands, innovative products, freshness and quality. Our team of 20,000 U.S. associates operates more than 50 manufacturing locations in the United States. Over 11,000 distribution routes deliver our leading brands such as Arnold, Bimbo, Boboli, Brownberry, Entenmann's, Freihofer's, Heiner's, Marinela, Mrs Baird's, Nature's Harvest, Oroweat, Sara Lee, Stroehmann, Thomas', and Tia Rosa. BBU is owned by Mexico's Grupo Bimbo, S.A.B de C.V., the world's largest baking company with operations in 22 countries.