AL Chipino Launches Tortilla Chip Line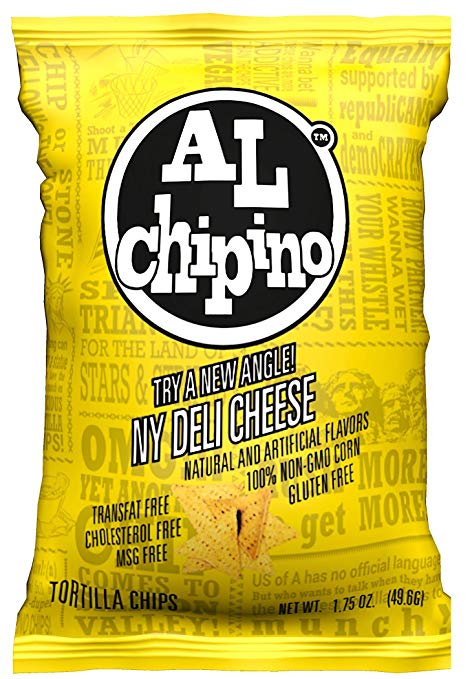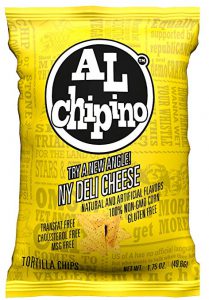 PITTSBURGH, Pa. — AL Chipino is setting new standards for delicious and healthy, Gluten-free, non-GMO, vegan friendly chips. AL Chipino is also free of trans-fats, cholesterol, hydrogenated oils, MSG, dairy, nuts and artificial colors. AL Chipino is shaking up the multi-billion-dollar chip category with health inspired innovation, exotic flavors and adding an edgy fun approach to traditional snacking.
Americans are increasingly seeking natural solutions to living a healthier life. The demand for natural products is soaring with the new products coming to market every day. According to NEXT Forecast estimates, U.S. consumer sales of natural, organic and healthy products are forecasted to expand 64% from $153B in 2013 to $252B by 2019. This is a compound average growth rate (CAGR) of 8.6%, which is more than four times the projected growth rate of traditional consumer packaged goods. Allergen-free foods, specifically, are projected to grow to over $24.8 billion globally by 2020, according to Global Strategic.
With chip and snack sales in America reaching $22.6 billion in 2017 of which tortilla chips were $5.06 billion and with an increase in demand for healthy, allergen free snacks, it is time to shake up the chip category and give Americans a new culinary chip experience. AL Chipino is providing a healthier and tasty new angle to snacking and its tag line 'Try A New Angle!' suggests the same.
AL Chipino comes in 6 bold flavors and available in 2 sizes (5.5oz and 1.75 oz):
Bollywood Sweet & Sour A perfect combo of sweet and sour, comes this bag of pure Indian flavor with its twists and turns.
BBQ Tikka Masala Tastes like the flavors of smoky cottage cheese in a tangy tomato marinade.
Salsa Picante Tastes like sweet Spanish tomatoes and hot peppers, with a splash of vinegar. If a bandito walked into a store, this is the flavor he'd steal.
NY Deli Cheese Tastes like a blend of fresh herbs and light spices smothered in melted cheese. Think Enrique with a New York accent.
Sea Salt & Pepper A dash of finely ground sea-salt, a punch of fresh black pepper and your helpless taste buds caught between the two.
Peri Peri From the jungles of Africa, Peri Peri arrived to the land of spices. India couldn't tame it but added its spice, fire and heat.
About AL Chipino
AL Chipino is a tortilla chip brand providing unique ethnic and trendy flavors made with premium ingredients. The company currently sells 6 flavors – BBQ Tikka Masala, Bollywood Sweet & Sour, NY Deli Cheese, Peri Peri, Salsa Picante, and Sea Salt & Black Pepper. AL Chipino's chips are all Gluten Free, GMO-Free, Vegan, Cholesterol Free, Made using High Oleic Sunflower Oil, Trans-Fat Free, MSG Free, Dairy Free, Nut Free and does not use any artificial coloring.
AL Chipino chips are available for purchase currently on Amazon and will be available at stores in SoCal, Texas, New york, and the Midwest starting Q4.
Delicious and seasonal recipes can be found at alchipino.com.
For more information about AL Chipino, please visit www.alchipino.com. For media inquiries, requests for product samples, high res images, or to set up an interview with AL Chipino founder Arjun Lalbhai, please contact Heather Ovieda at heather@christieand.co or at 805-969-3744.
Join the AL Chipino community on Facebook and Instagram (@alchipino).