4th & Heart Expands into Sprouts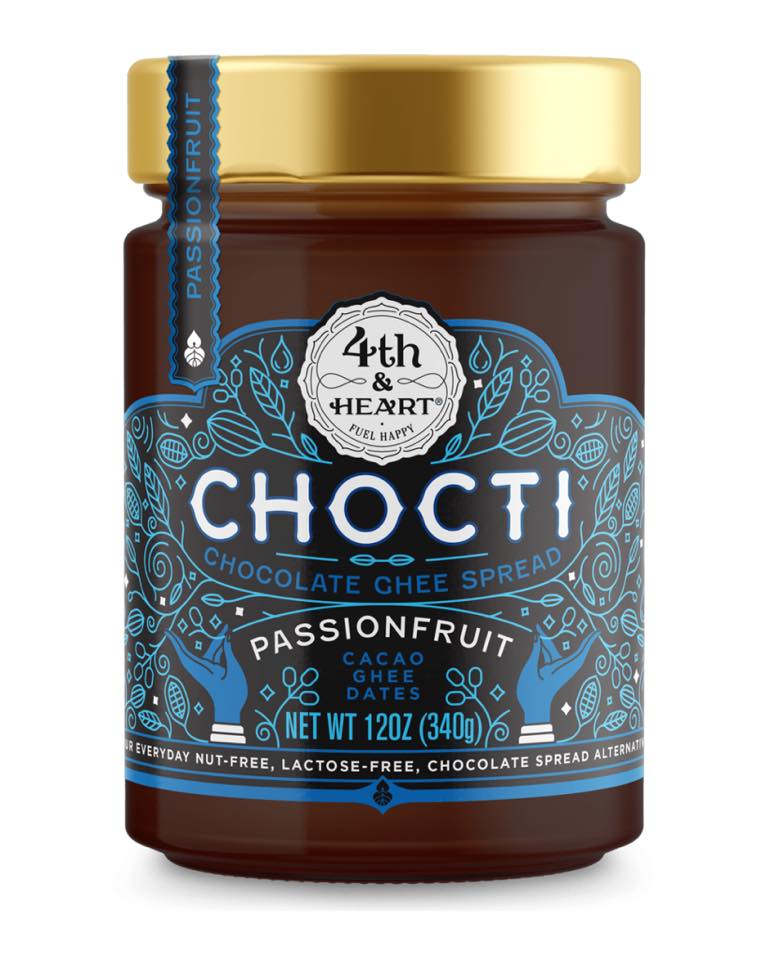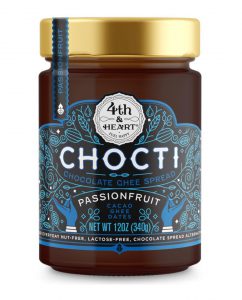 LOS ANGELES — Artisanal natural foods brand Fourth & Heart, known for innovating the category with its gourmet ghee flavors, is excited to bring their one-of-a-kind Chocolate spreads, Chocti, to the shelves of Sprouts Farmers Markets nationwide.
Offered in distinct flavors of Original recipe, Coffee Guarana and Passionfruit, Chocti will be available in all 285 Sprouts as of September 24th. The Chocti spreads are meticulously crafted from 70% cacao, dates and Fourth & Heart's premium grass-fed Madagascar Vanilla Bean. The result is a heavenly nut-free, lactose-free alternative to your favorite chocolate spread that will delight any sweet treat enthusiast. The spreads contain healthy diet essentials such as iron, fiber and omega fatty acids and showcases splendidly atop cupcakes, crepes or on a bowl of berries. The 12 oz jars come with enchanting glow-in-the-dark labels and retail for $13.99. Chocti can also be found at Wegmans, Jewel-Osco and online at Amazon and FourthandHeart.com.
Fourth & Heart has established itself as the North American leader in the ghee category with the initial launch of their flavored ghee in flavors of Madagascar Vanilla Bean, Himalayan Pink Salt, California Garlic and Original. The brand has since expanded to include, Ghee Spray, Pourable Ghee Oil, Ghee To-Go packets and their latest line of Chocolate ghee, Chocti. The grass-fed ghee butter with its vast health benefits of increased metabolism, aiding digestion and a rich source of healthy fats, coupled with its delectable flavor makes Fourth & Heart ghee a truly winning combination.
About 4th & Heart
Fourth & Heart (formerly Tava Life), is an artisanal food brand based in Los Angeles, CA that has set out on a mission to modernize ancient pantry food staples and has started with a line of grass-fed flavored pure spreadable butters known as "ghee." Since their launch in 2015 they've grown to occupy the shelves of over 7,000 stores and have become the country's go-to ghee.