Yai's Thai Gains Distribution with King Soopers, Safeway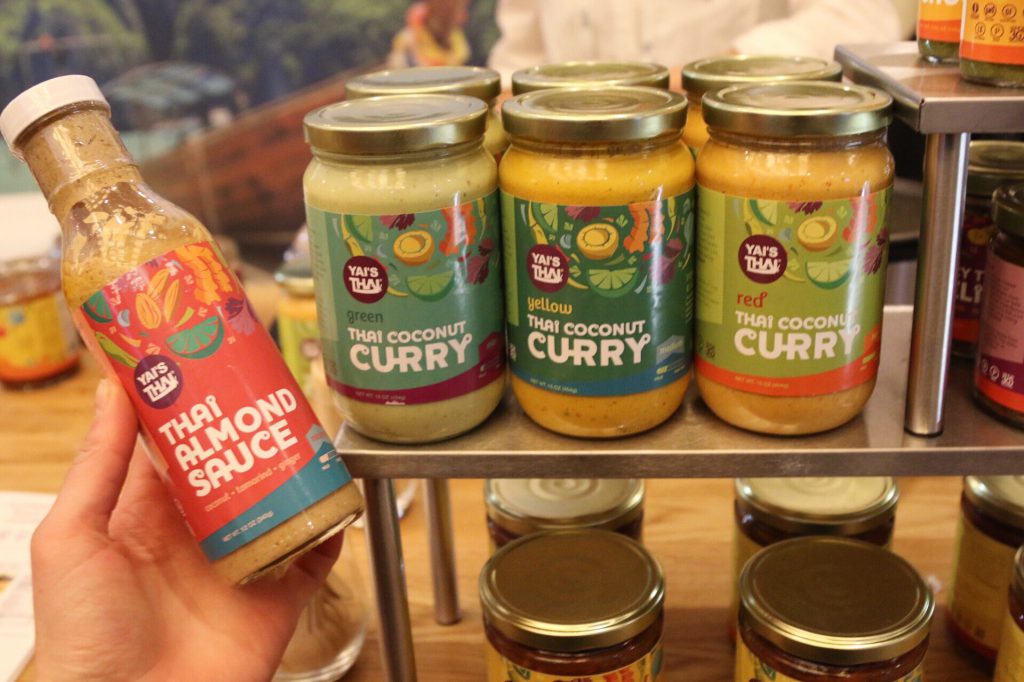 Denver, CO – Denver-based natural food company Yai's Thai, producer of Thai-inspired sauces, has expanded distribution into 225 combined King Soopers, City Market, and Safeway stores.
This represents the company's first move into the conventional channel. Until now, the company's products had primarily been sold in Whole Foods Market in the Rocky Mountain Region, as well as independent stores.
"Stepping into the conventional channel is a big opportunity for our company." said Leland Copenhagen, CEO and Co-founder. "Our mission is to make Thai flavors a part of everyday meals, so we're really excited for the chance to meet our consumers where they do their everyday shopping."
King Soopers, a division of Kroger, has brought in all six of the company's current SKUs, which includes three spice levels of Thai Salsa, Spicy Thai Relish, Chili Lime Hot Sauce, and Chili Garlic Hot Sauce. The products are merchandised in the Asian natural set, which is present in 125 King Soopers and City Market locations throughout Colorado as well as in Moab, Utah and Cheyenne, Wyoming. To supply these stores, Yai's Thai is now distributed by DPI Specialty Foods out of the Henderson, CO warehouse.
Safeway has brought in the company's flagship product, Thai Salsa, to 100 locations primarily in Colorado, along with a few in Wyoming, Nebraska, South Dakota, and New Mexico. The three SKUs – Medium, Hot, and Extra Hot – are merchandised in the salsa set. These SKUs are now distributed through KeHE out of the Aurora, CO warehouse.
Yai's Thai aims to bring Thai flavors to truly easy-to-use formats, clean up the ingredient label – including omitting sugar and significantly reducing salt – and to reach consumers at different eating occasions than those traditionally associated with Thai foods (i.e. snacking on chips and salsa).
About Yai's Thai
Yai's Thai brings the vibrant flavors of Thai cooking to bold, meal-enhancing sauces for everyday enjoyment. Leland Copenhagen and Sarah Hughes created Yai's Thai to change the way people think of both ethnic and healthy food, with easy-to-use sauces that conquer bland meals. The company draws inspiration from authentic Thai recipes passed down from Copenhagen's Yai (Thai for grandmother). Yai's Thai is breaking the expectation that packaged Asian foods are highly processed and unhealthy by introducing products made with only simple, clean ingredients; no added sugar, low sodium, and no MSG, artificial flavors, colors, or preservatives. The full line is Non-GMO, Whole30 Approved, Paleo Friendly, Gluten Free, and Vegan.