Regalis Foods Joins Forces With Rare Edibles
Dallas, TX – New York City-based luxury food distributor to internationally acclaimed chefs and restaurant groups, Regalis Foods, is pleased to announce its partnership with Rare Edibles, the leading specialty food purveyor in Dallas, Texas. As part of the merger, Regalis Foods will take a stake in Rare Edibles which will transition to the name Regalis Texas in first quarter of 2017.
"We look forward to bringing our diverse, extensive relationships with some of the country's most respected foragers, farmers, fishermen and producers to Rare Edibles' already robust offerings," says Regalis Foods founder Ian Purkayastha. "With expanded ties to regional and international high-end food producers, Regalis Texas will now offer a broader portfolio to the state's growing high-profile culinary industry."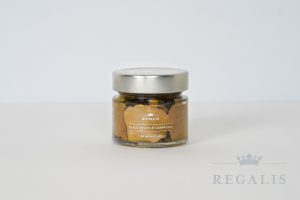 The idea for Rare Edibles occurred to its creator, Chef Bryan Dunn, in 2011 while working under Donald Link, chef/owner Herbsaint and Cochon in New Orleans. Rare Edibles quickly established itself as the authority and source for heritage meats, artisan cheeses and seasonal foraged items to top Dallas chefs and restaurants, helping to elevate the dining scene to one of the most exciting in the country.
"Our focus has always been on the rare, unique and delicious. Now, through Regalis' access to exceptional suppliers in the Northeast and Europe, we can deliver a richer, deeper inventory of luxury products to cities throughout Texas," explains Rare Edibles Dunn.
The expansion is a natural next step for New York City's leading truffle importer, Ian Purkayastha who began selling truffles at age 16 and founded Regalis Foods in 2012. After partnering with David Yourd and Karrie Kimble, Purkayastha expanded his offerings to include Regalis branded caviar, wild foraged mushrooms and greens, live seafood and direct European imports. The company boasts a devoted clientele of world-renowned chefs such as David Chang, Sean Brock and Eric Ripert.
Complementing Purkayastha's expertise in luxury ingredients, Regalis Partners Yourd and Kimble bring 20 years of industry experience in building multiple specialty food distribution and import companies. Their business acumen and depth of connections will fuel Regalis Texas' growth.
About Regalis Foods
Regalis Foods is one of the nation's most respected distributors of luxury food edibles with a focus on truffles. Dedicated to superior service and providing the ultimate in luxury foods to Michelin-starred restaurant clientele in New York City, Regalis imports truffles from seven different countries, creates its own branded truffle product and caviar line, and offers a wide-range of wild edibles, specialty proteins, live seafood and direct European imports. Regalis Foods ships directly nationwide and works with a select group of high-end regional specialty food distributors.