Pique Debuts New Iced Tea Collection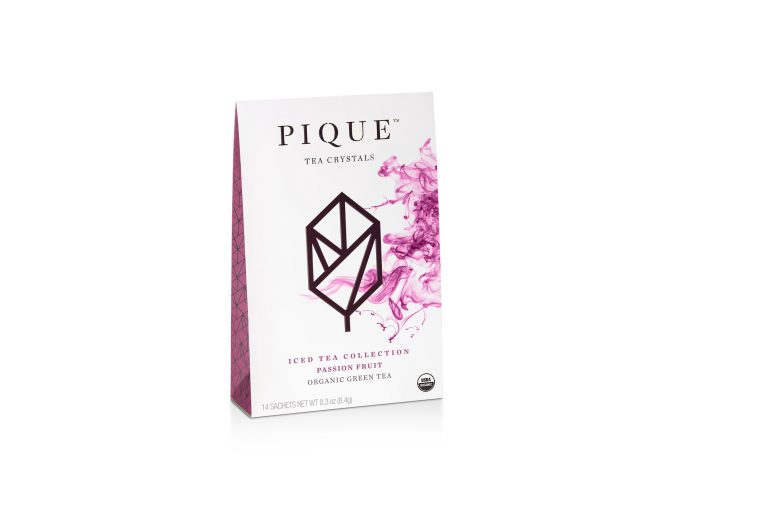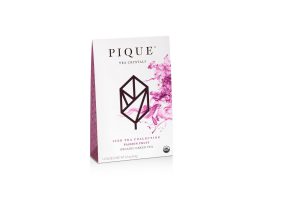 SAN FRANCISCO– Pique, makers of Pure Instant Tea expands award winning lineup with the launch of new Iced Tea Collection.
Pique delivers the beneficial antioxidants and fresh flavor of loose leaf tea, without the hassle of brewing or the sugar and additives in bottled tea. Now launching in three invigorating summertime blends – Passion Fruit Green Tea, Peach Ginger Black Tea, and Pomegranate White Tea. Pique keeps you hydrated and healthy on-the-go, all Summer long. Simply add water and enjoy the benefits of pure tea.
"We believe exceptional tea should be simple to enjoy and easy to benefit from. Our summer collection offers exciting new flavors in the same pure instant format that tea lover's love," says Simon Cheng, founder and CEO of Pique Tea. "As with our core line, our iced tea collection is made from organic loose leaf tea, free from sugar, preservatives and artificial flavoring, and dissolves instantly in cold water. It's easier than brewing and better-for-you than bottled tea."
In only five months, Pique has pioneered a new beverage category of pure instant teas and grown distribution from 25 Whole Foods Market stores in the San Francisco Bay Area to 600 natural specialty stores nationwide. Pique is also distributed in the Facebook, Snapchat, Airbnb, and Twitter campuses and hundreds of other food service locations.
Pique Tea's organic iced tea collection will ship in April, 2017. Pique's organic core line is now available in five popular varieties – Jasmine, Mint Sencha, Sencha, English Breakfast, Earl Grey – and a Variety Pack. ($6.99-$7.99 for 14 servings)
About Pique
Pique is the pioneer in Pure Instant Tea – healthier, better tasting hydration on-the-go. Tea Crystals are simple to enjoy and easy to benefit from and free of sugar, preservatives, artificial flavoring and plastic bottles. Pique's mission is to make the world's healthiest and most mindful beverage as easy to consume as water.
Pique is USDA Organic Certified and made from loose leaf teas sourced direct from farm and blended by our own tea master. Using a patented Cold Crystallization® process, Pique extracts the beneficial antioxidants and fresh flavor of loose leaf tea at their maximum potency and freshness.
Pique can be found at Whole Foods Market, Wegmans, Thrive Market, Amazon and other fine stores nationwide and at www.piquetea.com. Founded by Simon Cheng, a tea-loving entrepreneur with a deep understanding of ancient integrated health practices from the Far East.