Outer Aisle Gourmet Launches Gluten-Free Cauliflower Bread Substitute & Pizza Crust
SANTA BARBARA, CA, — Outer Aisle Gourmet, creator of delicious, innovative plant-based versions of America's favorite foods, has launched the nation's first gluten-free, low-carb cauliflower sandwich thins and cauliflower pizza crusts.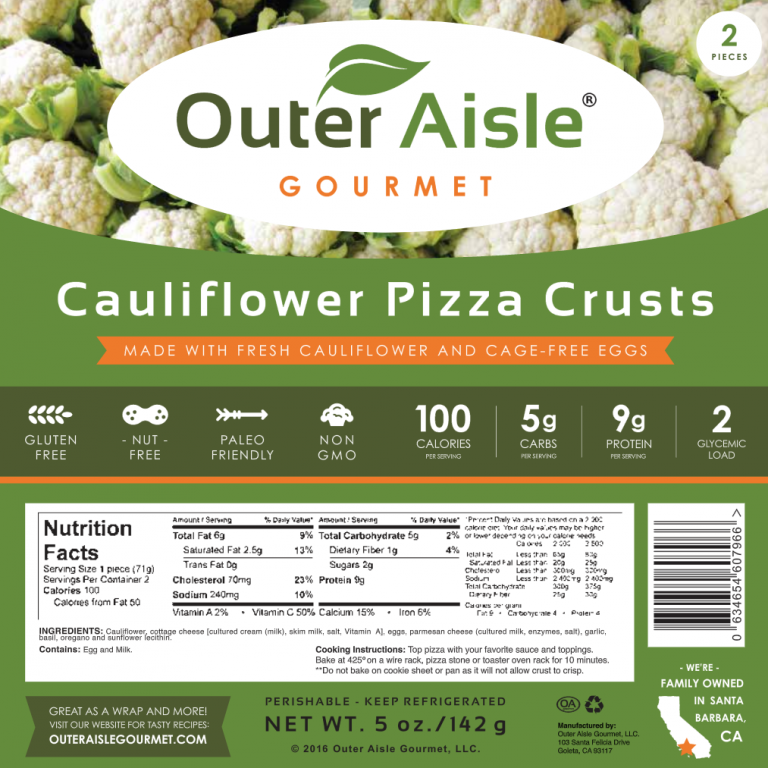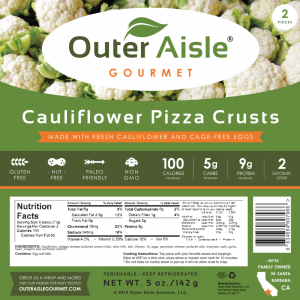 Founded by mom and health enthusiast, Jeanne David, and her family, Outer Aisle Gourmet pampers the palate and curbs the cravings for carbs with two innovative new products.  Imagine a pizza crust and a bread substitute for sandwiches that taste better than the traditional versions, and yet are naturally gluten-free and low in calories, carbohydrates and fat.
Each serving contains 60% cauliflower, transformed into a golden-brown delicacy baked exclusively at Outer Aisle Gourmet's Santa Barbara kitchen.  "After tasting our Cauliflower Sandwich Thins and Pizza Crust, most people cannot believe that the main ingredient is fresh cauliflower," says David.
Outer Aisle's products are popular with busy parents, and people who are trying to reduce processed carbs and/or gluten in their diets.  "Although many products are advertised as gluten-free, if you read the label, you will find that they are also loaded with empty carbohydrates," says David.  "Our nutrient-dense, plant-based Sandwich Thins and Pizza Crusts provide one and two full servings of vegetables per portion respectively, are naturally gluten and nut-free, and have an amazingly low-glycemic index."
Outer Aisle Gourmet's owner operated kitchen facility will serve the company's next important phase of growth and brand development. Currently there are two items in their set – the versatile Cauliflower Pizza Crusts and Sandwich Thins, with a new line currently in development launching later in the Spring 2017. Outer Aisle Gourmet is available for both Retail and Food Service Accounts. The brand is currently Distributed on the West Coast by Tony's Fine Foods.
For more information or press inquiries, contact Jeanne David at Jeanne@outeraislegourmet.com