Laura Chenel's Expands 8-oz Log Collection
Sonoma, CA: Laura Chenel's will introduce its Garlic & Chives fresh chèvre log at the Winter Fancy Food Show in San Francisco next week, beginning on January 22, 2017. This new 8-ounce goat cheese log, covered in chives, is a perfect addition to the brand's recently launched Pimento & Garlic log, dusted with red and green pimento peppers, as well as its Original Plain 8-ounce log.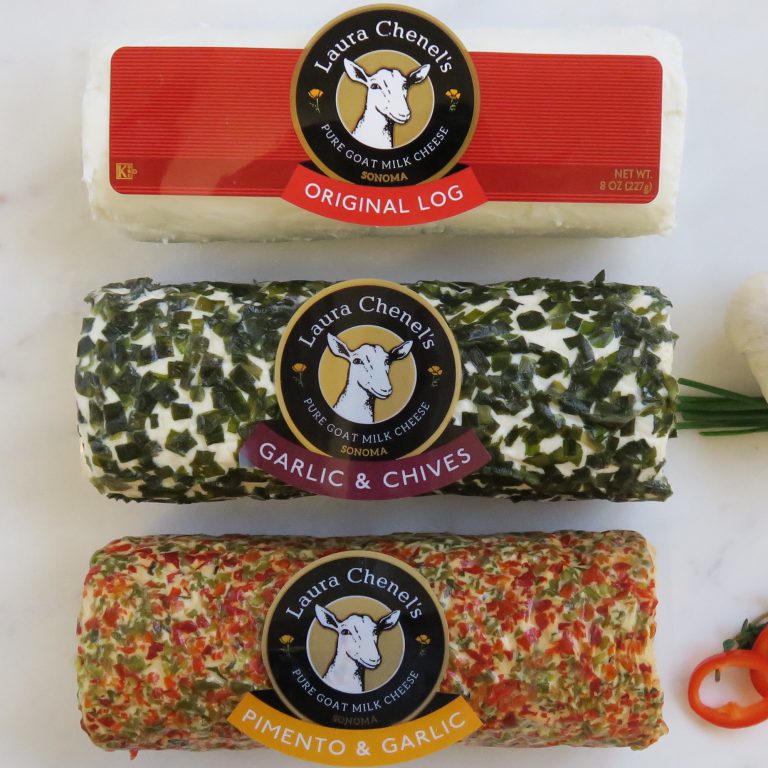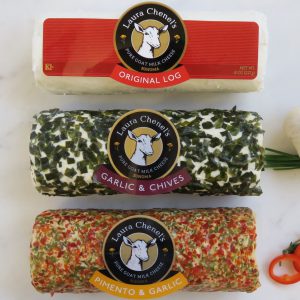 Laura Chenel's Garlic & Chives log is made with fresh goat cheese mixed with garlic and shallots, then coated with chives. The shallots add a hint of sweetness to the tangy, fresh goat cheese flavor, while the chives' herbaceous taste balances the natural spiciness of the garlic. Esthetically appealing, the Garlic & Chives log will enhance any cheese platter, while its smooth and creamy texture make it ideal for melting on pasta or in a quesadilla, or used as an ingredient to spice up any dish.
As with all Laura Chenel's cheeses, the award-winning 8-ounce log collection is made using only fresh goat milk from nearby farms in the western region of the U.S. Collaborating with a network of independent goat farmers allows Laura Chenel's to oversee the main ingredient in its products while supporting its farmers.
Visit our Booth #5022 at the Winter Fancy Food Show from January 22 – 24, 2017.
About Laura Chenel's: 
Laura Chenel's was founded in 1979 by goat cheese pioneer Laura Chenel and upholds a long tradition of European-style artisan cheesemaking using only domestic goat milk primarily from family-raised goats in California and the Sierra Nevada foothills. A leading producer of fresh and aged goat cheeses, its products are sold nationally and regularly earn top honors. In 2013 the company was awarded LEED Gold status for energy efficiency in its state-of-the-art Sonoma creamery. To learn more about Laura Chenel's, visit http://www.laurachenel.com/.