The Invisible Chef Debuts New Collection of Donuts & Dots Baking Mixes
Canton, OH / San Francisco, CA– Jill McCauley and Terry Howard, the founders of The Invisible Chef, expand product offerings with the launch of the Donuts & Dots Collection. The boutique company, which produces gourmet baking mixes that are rich in all-natural ingredients, are exhibiting at the show for their 4th year. This season, McCauley and Howard are showcasing products from The Invisible Chef, JAZ Gourmet Food Co, as well as new original baking mixes in collaboration with Jelly Belly.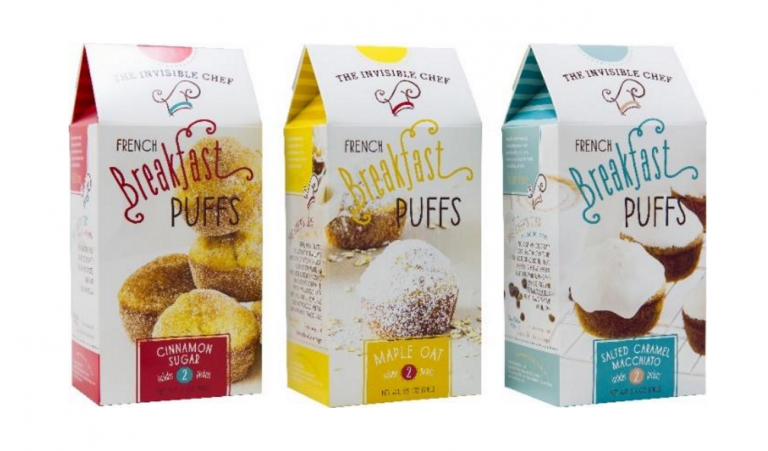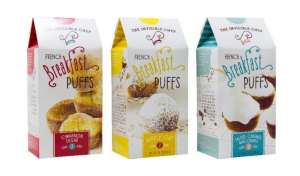 The Invisible Chef introduces The Chef's three favorite Dots!! X definitely marks this Spot (DOT), (DOT), (DOT) with this new product addition!! The Donuts & Dots Collection puts a whole new Spin on Donuts!
Almond Cappuccino, Cherry Crumble, and Chocolate Banana are the featured flavors of the collection….each kit contains three packets: the donut mix, the topping and glaze packets…add just a few ingredients, and everything else is included to bake gourmet donuts. This Collection begins shipping in January.
We're mixing it up! With a dash of imagination and a sprinkle of fun… The Chef creates simple & delicious recipes that you can make in your very own kitchen! Keep your pantry stocked with our mixes and these recipes will be your "go-to" dishes that you will love sharing with family & friends. Our Sopressata Asiago Beer Bread is the featured recipe shown below made with Spinach Parmesan Beer Bread.
For more information regarding The Invisible Chef, JAZ Gourmet Food Co and Jelly Belly Baking Mixes, please contact us at 800.456.7115, or at contactus@theinvisiblechef.com.