G. Willi-Food Announces Extension of Exclusive Distribution Arrangement with Arla Foods
YAVNE, Israel —  G. Willi-Food International Ltd. (NASDAQ: WILC) (the "Company" or "Willi-Food"), a global company that specializes in the development, marketing and international distribution of kosher foods, announced today that the Company's wholly owned subsidiary, Gold Frost Ltd. ("Goldfrost"), entered into an extension of its Exclusive Distribution Agreement with the Danish producer of dairy products, Arla Foods amba ("Arla"), for a term of one year commencing from December 29, 2016 until December 31, 2017.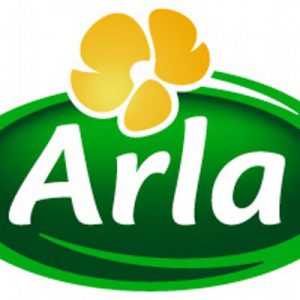 Under the extension, Arla granted Goldfrost an exclusive non-transferable right to import, export, market and distribute in Israel cheese and butter products manufactured by Arla. Goldfrost's exclusivity is subject to its purchase of certain minimum quotas of Arla products. In addition, Arla has the right to terminate the Agreement under certain circumstances, including in the case of the death or permanent incapacity of Mr. Iram Graiver or his ceasing to be involved in Goldfrost's business.
Mr. Iram Graiver, CEO of the Company, added "We are pleased that Arla, one of the biggest producer of dairy products in the world, has demonstrated its confidence in us. After the Company built an experienced new managerial team, Arla has agreed to provide us with an additional year of exclusivity in distributing their cheese and butter products in Israel."
About G. Willi-Food International Ltd.
G. Willi-Food International Ltd. (http://www.willi-food.com) is an Israeli-based company specializing in high-quality, great-tasting kosher food products. Willi-Food is engaged directly and through its subsidiaries in the design, import, marketing and distribution of over 600 food products worldwide. As one of Israel's leading food importers, Willi-Food markets and sells its food products to over 1,500 customers in Israel and around the world including large retail and private supermarket chains, wholesalers and institutional consumers. The Company's operating divisions include Willi-Food in Israel and Gold Frost, a wholly owned subsidiary who designs, develops and distributes branded kosher, dairy-food products.