Quinn Snacks' Gluten-Free Pretzels See Retail Expansion
October 2016: Quinn Snacks' new Gluten-Free Pretzels establishes many firsts for gluten-free pretzels: first whole grain, ancient grain, corn-free, soy-free, dairy-free, non-GMO project verified gluten-free pretzel with full ingredient transparency.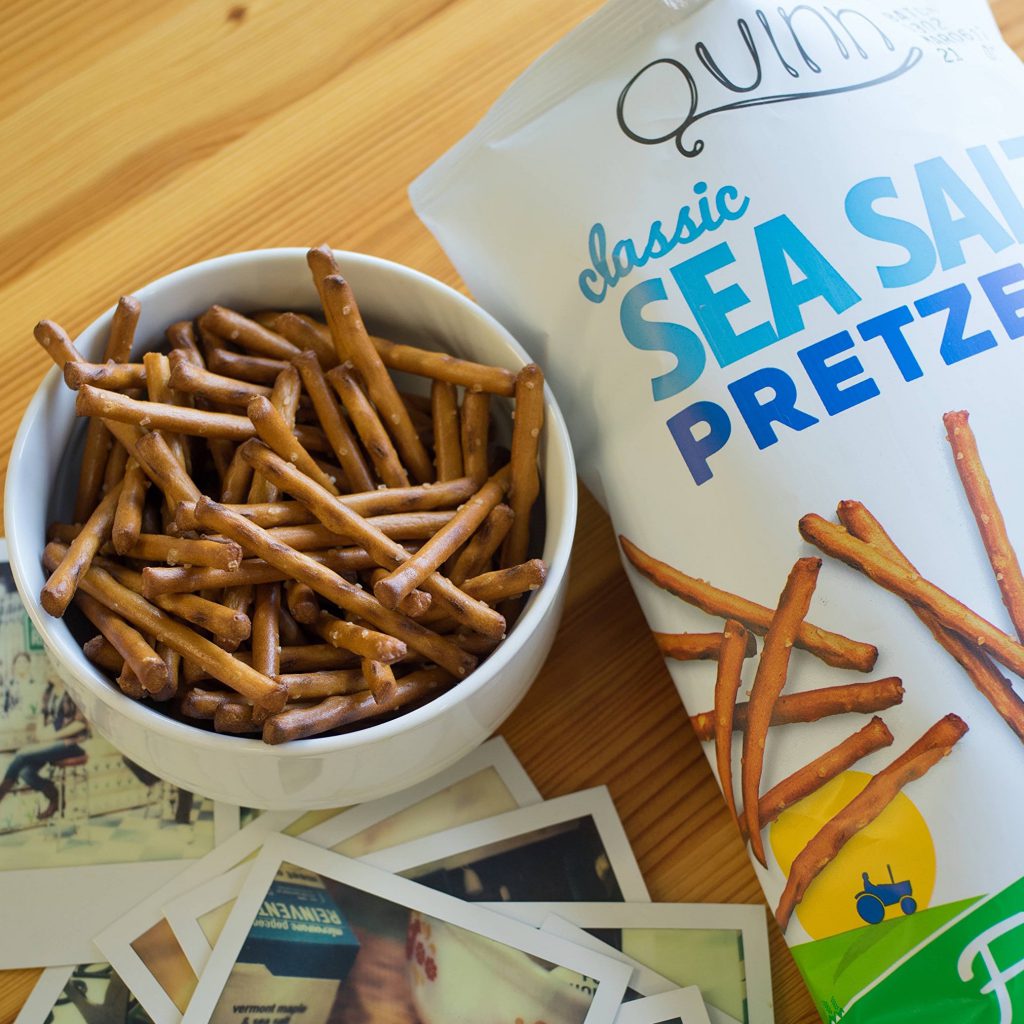 Quinn Pretzels are now available in Whole Foods Rocky Mountain Region, Whole Foods Mid-Atlantic Region, Ralph's stores (Southern CA), MOM's Organic Market stores (MA, NJ, PA, VA, DC), Amazon and Quinn's online store. It will also be available in all Stop & Shop stores beginning November.
The pretzels use whole grain sorghum to because it is so much better than the corn and soy ingredients found in other gluten free pretzels. It tastes better, crunches better, is better for you, and better for the land. Sorghum produces antioxidants and polyphenols to protect itself from pests and disease. In some varieties the sorghum bran (the husk that surrounds the grain) contains higher levels of antioxidants than blueberries.
Most other gluten-free pretzels are made with GMO cornstarch as the first ingredient, due to ingredient cost cutting and manufacturing convenience. Quinn's pretzels are made from real ingredients like whole grain sorghum and organic honey. Offered in two varieties, Touch of Honey and Classic Sea Salt, they are pretzels reimagined. They taste like the classic pretzels we all love. And as with all Quinn products, the Farm-to-Bag transparency portal allows consumers to see where every ingredient comes from and learn about the growers and suppliers.
Where and how an ingredient is grown has been a trade secret in the food industry, and in many cases the 'brands' are far removed from the 'growing'. Quinn Snacks created a radically transparent supply chain. Through the new Farm-to-Bag Portal, Quinn's entire supply chain is revealed. The interactive map, complete with in-depth grower and supplier profiles, allows customers to learn more not only about the ingredients but also the growers. Kristy believes in sharing all the details changes how food is made. "It makes us dig deeper. It pushes us to make it better, said Kristy."