Overview
Founded in 2016 out of an NYC apartment by Susan Chen and Mason Sexton, Soozy's is a grain-free baked goods company committed to the best real ingredients and unbelievable taste. Soozy's is inspired by those who share the same spirit of championing a better way to enjoy their favorite foods, putting people and communities first. Soozy's got their start with frozen grain-free, ready-to-eat muffins, and donuts and has since expanded its portfolio with their plant-based, shelf-stable cookie line. Soozy's celebrates being a minority-founded and women-led business. For more information on Soozy's Grain-Free products, visit http://www.soozysgrainfree.com or join their #brunchsquad on social media: @soozysgrainfree on Instagram, Facebook, LinkedIn, or Pinterest. Soozy's. Best ingredients. Best taste. Best you.
---
Muffins
Cookies
The grain-free and plant-based cookies are full of nutrient-rich ingredients like almond flour and cassava flour. The cookies are Certified Vegan and made without: gluten, grains, dairy, eggs, and soy, and are naturally low-carb and low-sugar.
Donuts
Breads
Bagels
Request Access to Edit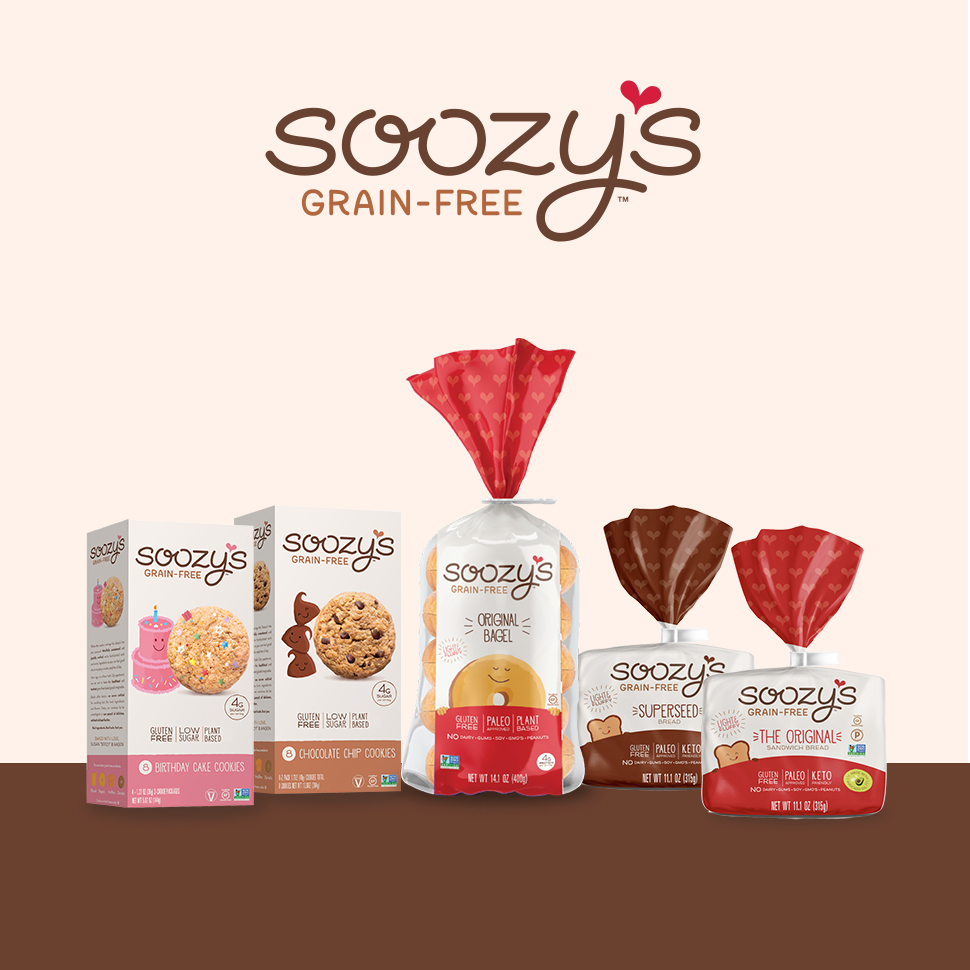 Soozy's is looking to grow the grain-free category. This summer the brand launched frozen bread and bagels as well as shelf-stable cookies into Whole Food Market stores nationally, expanding its retail footprint to 2,000 stores.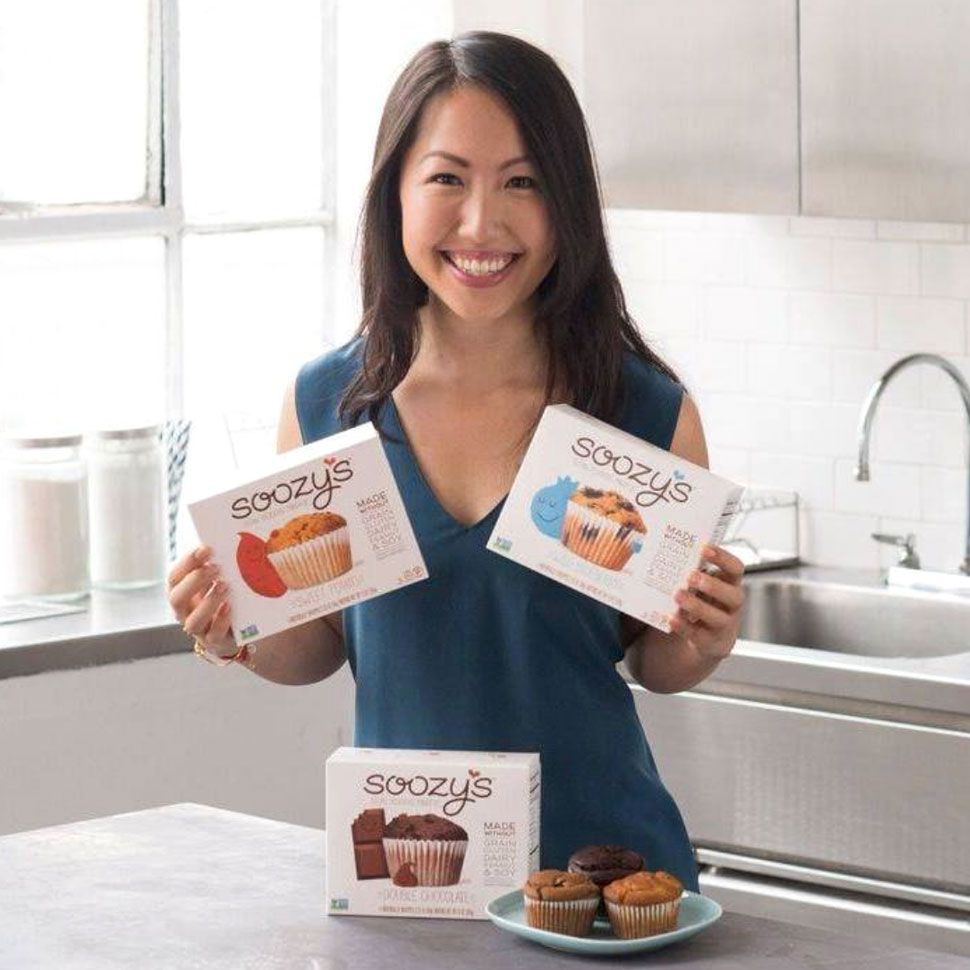 Yesterday at NOSH Live Summer 2018, frozen baked good company Soozy's announced it had closed a $2.5 million dollar round of funding.
Submit News
No retailers or e-commerce options have been specified for this brand