Overview
Pam Weekes and Connie McDonald created Levain Bakery in 1995, out of their passions for food, friendship and hard work. Competitive swimmers and triathletes, Pam and Connie passed their grueling workouts by engaging in passionate conversations about starting their own company and baking, which ultimately inspired them to leave their respective careers in fashion and finance. They opened a small bread shop in 1995, which they named Levain Bakery. One day, they created an ultimate chocolate chip walnut cookie to give them energy while training for a triathlon. They decided to sell a batch in their bakery, and they flew off the shelves. An icon was born. The cozy shop on West 74th Street quickly became a neighborhood favorite and a destination for epicurious travelers from around the world, hungry for the world-famous six-ounce cookies. From the start they baked everything fresh on-site each day and donated the day's leftovers to charity each night, actions that remain solidly in place almost 25 years later. Levain Bakery now has 8 locations, and has announced a move into frozen bakery with the launch of Levain Bakery Frozen Cookies.
Current Product Lineup
Request Access to Edit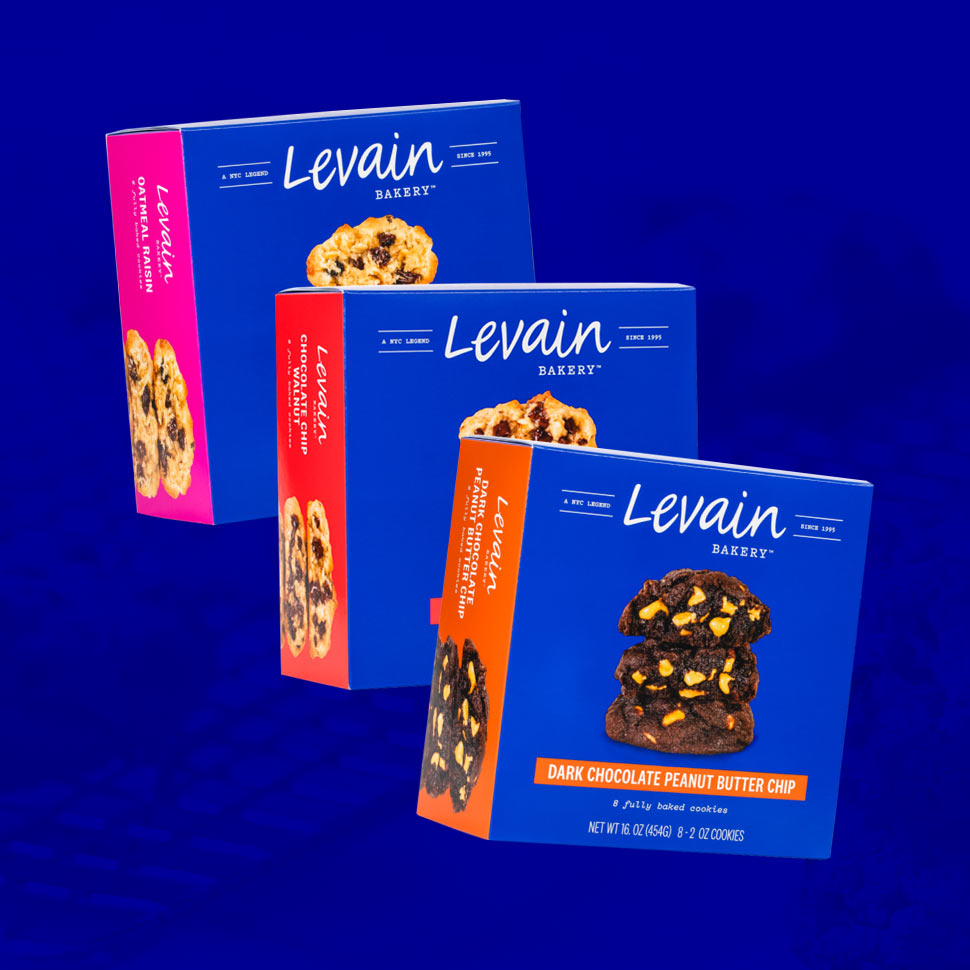 Beloved New York City chain Levain Bakery wants to bring a little glitz to the frozen dessert category, announcing last week it would launch a line of its lauded cookies into grocery stores, the company's first move into CPG.
Submit News
No retailers or e-commerce options have been specified for this brand