Private Label
FiveStar Gourmet Foods, an Ontario, California-based provider of fresh and frozen prepared foods, is expanding to the East Coast with a $20 million investment in a food manufacturing and distribution operation near Naples, Fla.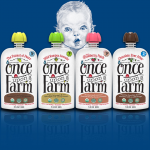 Changing consumer values, new brand aesthetics, and overall disenchantment with many of the brands owned by those big food companies have been creating changes in the retailing world for several years now — but a series of surveys reviewed by Project NOSH indicates just how drastically those changes, many driven by the 50-million-plus millennial demographic, have manifested.
Kings Food Markets (Kings) is excited to unveil its own line of gourmet foods and everyday favorites at an outstanding value. The current offerings focus heavily on organic, healthy and specialty products.