IFT16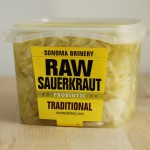 There's something bubbling up in grocery store aisles. Fermented foods are growing — both in popularity with the American consumer as well as in the variety of products offered. At this year's IFT Show, Innova Research detailed why this trend is on the rise and at the summer Fancy Food Show, Project NOSH spoke with some of the brands in the category.
At IFT 2016 a panel of industry experts named AVOKE as the top choice for the startup to win Ganeden's Probiotic Innovation Jumpstart program — with entrant Daniel Karsevar taking home $25,000 for AVOKE to support the launch of the new vegan, avocado-based smoothie bowls with probiotics.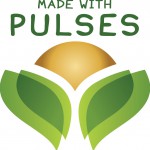 If there's one trend that's become, shall we say, the heartbeat of new food products in 2016, it's the pulse. To help further grow the pulse-based products market, several agricultural organizations have banded together to create two new consumer facing pulse seals. The seals, which will appear globally, were officially announced during the past week's Institute of Food Technologists' trade show in Chicago.