Hemp
Hemp chips might cure your munchies if brothers Gary and Greg Avetisyan have their way. The duo recently launched Heaven's Lettuce, a line of crispy vegetable chips made from hemp leaves, with the intention of usurping kale's throne as America's favorite cabbage cultivar.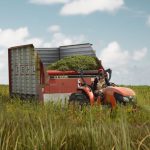 On Monday, Senate majority leader and long-time hemp advocate Mitch McConnell announced he plans to introduce a bill to legalize industrial hemp as an agricultural product. If passed, the bill could have major implications for the natural food industry.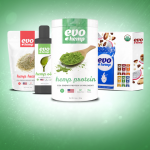 The brand, known for its line of hemp-based bars, is expanding its portfolio to include a complete line of products made entirely with U.S.-grown hemp, a first for a food brand in the US, according to the company. The new products, which include hemp hearts, protein and seed oil, expands EVO's retail presence outside of its hemp bars that are sold in over 3,000 retailers.