Five Brands Vying to Win Project NOSH's Pitch Slam Today
Yes, the World Series is still going, but Project NOSH's first ever Pitch Slam, presented by ADM, is where the heavy hitters will be lining up today. Five of the most promising and exciting emerging natural food brands in the business will have four minutes on the stage at the Skirball Cultural Center in Los Angeles at 4 p.m. PST today to stake their claim as the food of the future, with one worthy winner walking away with a $5,000 cash prize and a boatload of buzz. Before you tune in to watch the competition streaming live on Project NOSH, let's meet the contestants.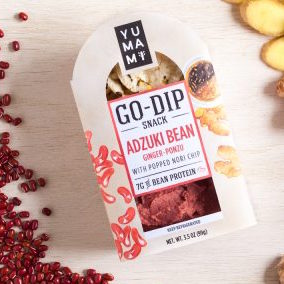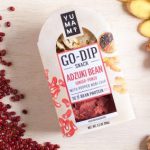 Yumami Food Company (Karsten Ch'ien): "Growing up in Asia, we never experienced a 'lunch box moment' – having other students make fun of our weird homemade ethnic food. For us, the weird stuff was normal." So reads the origin story of New York-based Yumami, in which founder Karsten Ch'ien's Japanese culinary inspirations and modern snacking meet in the form of Go-Dip snacks made from ingredients like edamame, adzuki bean, black bean and lentil. Packing diverse flavors — wasabi, roasted onion and yuzu among them — with six to seven grams of bean protein, all with popped nori chips, Yumami's mission statement is to simply make it easier for people to make better food choices.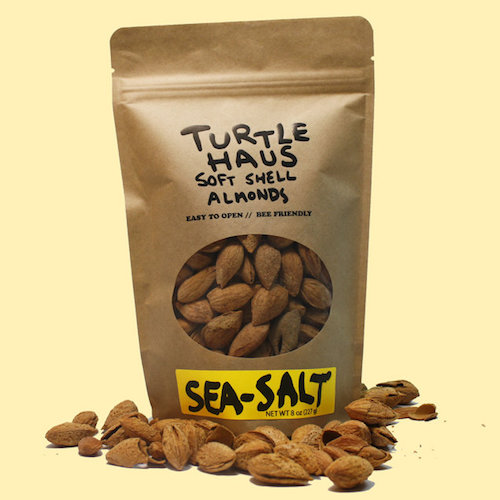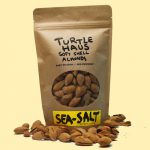 Turtle Haus (Morgan Woolf): Pistachios and peanuts come with shells on, so why should almonds be any different? That question is posed by Morgan Woolf and Turtle Haus, makers of brined, dry roasted soft shell almonds available in natural, sea salt and "smokey" flavors. Beyond taste, Turtle Haus are also innovators: by sourcing from farms that use an experimental almond variety that doesn't require honey bees to pollinate, the company is helping nurture a healthy ecosystem for crops by reducing dependency on agrochemicals.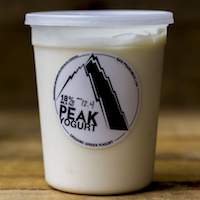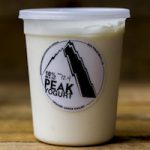 Peak Yogurt (Evan Sims): Call it subtraction by addition: in the face of low fat yogurts packed with added sugar, Peak Yogurt has gone the other direction. With a generous serving of heavy cream from grass-fed cows, Peak Yogurt offers a rich, creamy and decadent choice with about triple the milkfat of regular whole milk yogurt in both their Greek (18 percent milkfat) and Traditional (12 percent milkfat) varieties. Left behind is the stuff health conscious consumers won't miss: one cup of flavored Peak Yogurt contains only 10 grams of sugar.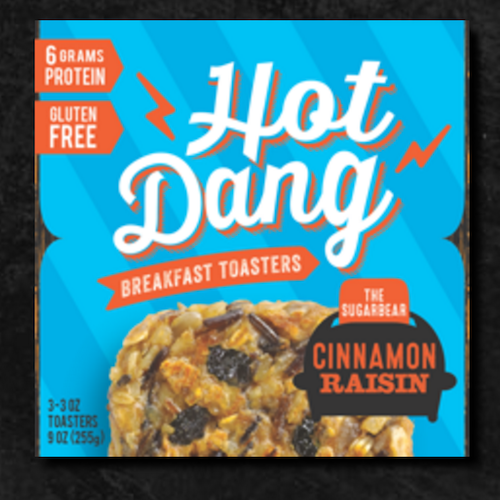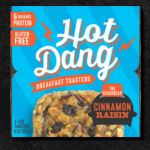 Hot Dang (Martha Pincoffs): Whether it's in the form of a quick and healthy breakfast or a meatless BBQ, the desired reaction to Hot Dang products is right in the name itself. Founder Martha Pincoffs' soy-free, non-GMO grain-based burgers, available in four regional varieties (original, BBQ, Southwest and Italian), combine healthy eating with flavors straight out of a backyard cookout. Meanwhile, the gluten-free breakfast toasters pack all-natural ingredients like berries, seeds and spices into wholesome bars made for on-the-go eating.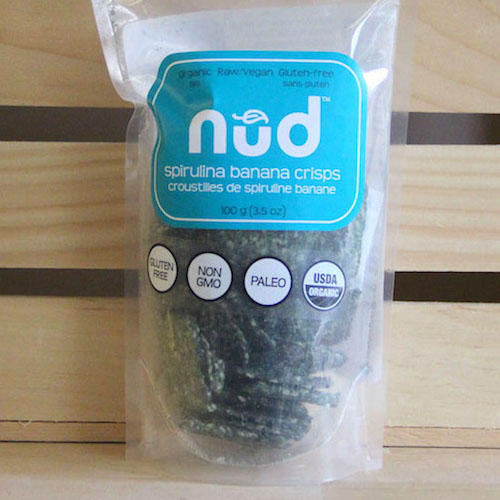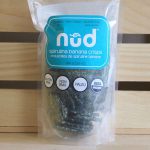 nud fud (Julia Kirouac): Founder Julia Kirouac believes that wholesome, healthy food shouldn't have anything to hide; hence, nud fud, pronounced "nude food." Using only four to five organic ingredients and no added sweeteners to create raw, organic, non-GMO banana crisp snacks, nud fud leaves little to the imagination. The exception to that rule is in taste, where varieties like goji chia and cacao bring distinctive flavors to the healthy snacking category.
Tune in to the Project NOSH Pitch Slam livestream at 4 pm today