The Checkout: Genie Gains $10 Million to Enter US, 100-Year-Old Oberto Brands Sold
Welcome to The Checkout: an express lane for weekly news you need to know, always 10 items or less.
Think "K-cups" for food. Plant-based burgers served in fast food chains. Shrines to avocado-based products. This potential future of food seems bright — and it may not be that far off. Here is the latest in natural food news this week.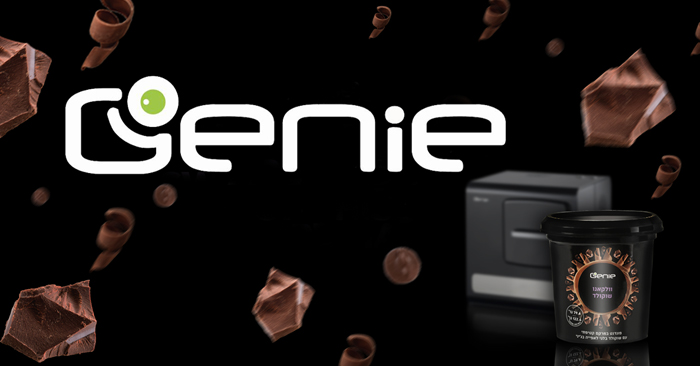 Genie Gains $10 Million to Enter US
The Israel-based food technology company Genie may finally be bringing its proprietary instant cooking capabilities to the U.S.
The company announced earlier this week that it closed a $10 million series A round. Carl Marks Securities LLC acted as the exclusive financial advisor on the transaction, and the firm and its principals are also investors in the business. With this capital, the company said it plans to build a presence in the U.S. market.
Launched in 2016, Genie is like the K-cup of food. Preservative-and-stabiliser-free freeze-dried meals are pre-sealed in individual pods that have barcodes unique to that meal. The barcode communicates to the Genie smart oven how to cook each meal — from heating, cooling, agitating, microwaving and steaming — all of which takes place in a matter of minutes. The company describes its system as suited for offices, hotels, hospitals and homes without access to kitchen space.
Initially, Genie will offer a selection of eight meals in the U.S., such as pasta bolognese, chicken with broccoli in an Alfredo sauce, oatmeal with apples and cinnamon and molten chocolate lava cake.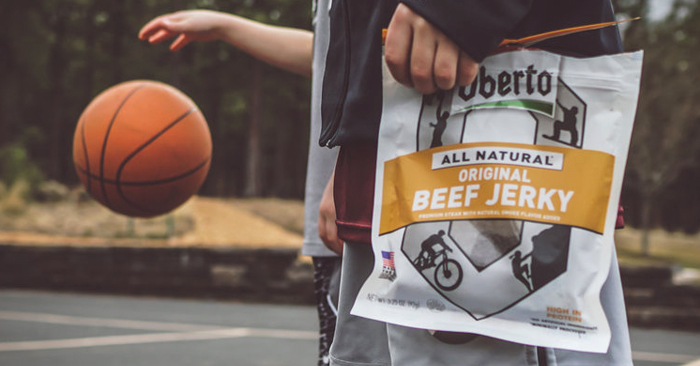 Oberto To Be Acquired By Premium Brands
It's official: Oberto has a buyer.
Though rumors of a sale began circulating in February, the 100-year-old, family-owned jerky company announced yesterday that it's selling all of the assets and operating divisions to Premium Brands Holdings.
The company, whose brands include Oberto, Pacific Gold, Pacific Gold Reserve, Lowrey's and Cattleman's Cut, said it hopes the partnership with Premium "will enhance our ability to grow and thrive for the next 100 years."
"Transitions are always difficult, but we are confident this transaction will best position Oberto for future success," Art Oberto, chairman emeritus, said via a statement. "Premium Brands is the right partner to take us forward and strengthen the legacy built by our family."
You Can Now Try an Impossible Burger at White Castle
Impossible Foods took the first step in mainstreaming plant-based eating in America one burger — or in this case, slider — at a time.
The bleeds-like-meat "burger" maker announced this week that its patties will be available at 140 White Castle locations throughout New York, New Jersey and Chicago. Customers looking to try out this new plant-based option can purchase one slider for $1.99 or as part of a combo meal.
Up until this point, Impossible was only available in high-end accounts Fatburger, Umami Burger, Hopdoddy, The Counter, and B Spot. This new account marks an important chapter for the brand as it starts to reach the mainstream customer through a truly mass consumer, fast-food chain — an important step if the company is to be successful in its goal to ultimately replace beef.
Hellman's Extends into Ketchup
There was certainly a crossover of mayo and ketchup this week. While ketchup maker Heinz was teasing the potential release of "mayochup," leading mayonaise maker Hellmann's announced its entrance into the natural ketchup world.
The company's new product, Hellmann's Real Ketchup, touts a clean label with six ingredients, according to the company. But the main differentiator is that instead of corn syrup, like many national mainstream condiment brands, the products are sweetened only with honey.
"Over time, food has continued to evolve and it's time for ketchup to evolve too," Russel Lilly, marketing director of Hellmann's, said via a statement. "We saw this as an opportunity to elevate an American staple by stripping it down to only the most essential ingredients. We're giving people a choice when it comes to feeding themselves and their families with a brand they know and trust."
Organizations Saying 'That's Not My Name'…
… Include DanoneWave and the Wisconsin Milk Marketing board.
Last year, Danone, the French food multinational, acquired U.S. dairy company WhiteWave for $10 billion, combining the companies under the name DanoneWave. This week, DanoneWave announced that it has renamed itself to Danone North America. The company also announced that it has hit B Corporation status, a certification that it had originally hoped to gain by 2020. To be designated a B Corp, a for-profit company must pass a set of standards regarding its social and environmental performance.
In other dairy rebranding news, the Wisconsin Milk Marketing board also announced a name change this week. The group will now be known as the Dairy Farmers of Wisconsin in hopes of better illustrating the organization's new strategic mission "to help Wisconsin dairy farmers capitalize on growth opportunities domestically and internationally." Our guess is that mission will also greatly revolve around cheese. Ninety percent of the milk in Wisconsin goes into making cheese, most of which is sold outside of the state, the board previously told NOSH.
Avocados Are Getting A Pop-Up Museum
Want to target a millennial audience? Give them a food-focused pop-up museum that's Instagram worthy.
Following the success of pop-ups such as the Museum of Ice Cream, this week it was announced that an interactive avocado exhibit, CADO, is coming to San Diego in June.
Aside from photo opportunities that include a beauty room and a textured wall that shows visitors what a perfectly ripe avocado feels like, Delish reported that there will also be a gift shop called The CADO General that will sell avocado-based CPG products, ranging from avocado milk and ice cream to avocado cereal.