KEEN Invests in Better-For-You; Expands Portfolio
KEEN Growth Capital, an investment fund focused on better-for-you food and wellness brands, has announced that it has invested in two growing brands, O'Dang and The Jersey Tomato Co., within the last month.
The fund did not disclose financial terms for either deal. KEEN told NOSH that the firm has obtained a "significant" partnership interest in both O'Dang and The Jersey Tomato Co. Both of the brands' CEOs will remain on in their current roles.
KEEN Growth Capital, led by managing partners Jonathan Smiga and serial entrepreneur Jerry Bello, is a group that invests in early-stage entrepreneurs. Its typical check size ranges from a few hundred thousand dollars to several million. The fund typically invests in companies with revenue between $100,000 and $2 million. The recent acquisitions are part of KEEN's overall investment strategy to expand the company's portfolio of better-for-you brands.
"We're ideally looking for products that can impact the greater good, meaning healthier products for consumers, greater environmental or social community impact, and high potential in some cases for science-based disease mitigation or life enhancement," he said. "Both [these deals are] pretty mainstream with a twist, and with added value."
The company announced its investment in hummus and hummus dressing maker, O'Dang, in late June. Jonathan Smiga, managing partner of KEEN, told NOSH that it was the hummus category's growth potential that he found incredibly appealing.
"Consumers continue to look for plant-based protein sources, alternative snacking that is healthier and a discovery of ethnic or global food trends," Smiga said. "[O'Dang] is a perfect combination for high growth, as only 26 percent of Americans eat hummus regularly at this time."
The brand, which started in Florida-based farmers' markets in 2014, appeared on television show "Shark Tank" in 2015, to seek investment in its line of nontraditional hummus flavors such as Caramel Apple Crisp and Pepperoni Pizza.
O'Dang's dressings are currently in 400 stores, including Publix and Whole Foods while its hummus is currently available in about 2,000 Florida grocery stores. The lines will also soon be available in an as-yet-undetermined number of Walmart locations. Wolfe said the investment will help the brand rollout nationally.
Logistically, O'Dang CEO Jesse Wolfe told NOSH the brand wouldn't have been able to go after large accounts prior to KEEN's investment. The investment already has allowed the brand to sign with a new copacker, and beyond the capital, Wolfe said, provided him with much needed mentorship.
"One of my favorite quotes is from Steve Jobs, and it's 'Hire people smarter than you,'" Wolfe said. "So, sure, I could have learned it over the next 10 years, but I knew that this company could grow faster in the market, and that the market would change faster than I could learn it. I really sought out someone with a lot of knowledge and talent in this exact space, as well as the capital investment– and that is what KEEN has really brought to the table."
KEEN is hoping to provide the same kind of mentorship and guidance to premium tomato sauce and salsa company, The Jersey Co., which the group announced today the acquisition of "a material interest in the ownership" of the company.
The Jersey Tomato Co. was founded by CEO Dave Stoff in 2015 as Two Guys Jersey Tomato Sauce. The company soon developed a relationship with KEEN, which assisted with a consumer research, and eventually rebranded to its current moniker.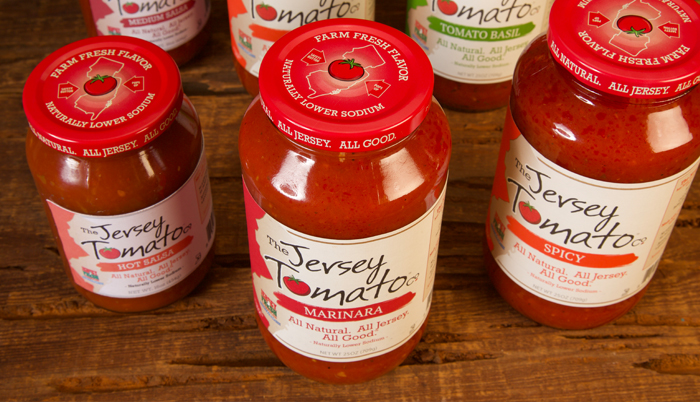 The sauces are in 2,500 stores, including Kroger nationwide as of this month. The company's products are expected to hit shelves in retailers including Whole Foods Market, Fairway and Shoprite later this summer. Stoff said he thinks the sauce's nutritional attributes and quality resonate with consumers.
"I want the Jersey Tomato Co. to be a staple in your cabinet, and we want to be one of the healthiest options in the set," Stoff said.
Smiga agreed, saying he thinks the focus on the tomato not only highlights those healthy attributes, but also the product's premium qualities. "It's celebrating the heirloom quality of sourcing much like the Napa Valley grape or Wisconsin cheddar," he said. "You can't make great sauces and salsas from less than great tomatoes, and New Jersey tomatoes are renowned for being the American San Marzano."
The investment will also go toward company's innovation pipeline. New sauce flavors, a line of salsas and a new pizza sauce, are all expected to launch this year.
KEEN's portfolio also includes brands like Brownie Brittle, Cookie Pop, Sensible Portions, Pure Spoon and Thrive ice cream. Smiga said he is looking forward to growing both new additions, which fit with KEEN's mission to bring nutritional or health-added qualities to products that people want to consume every day.
"The intersection of food and science is such a phenomenon," he said. "This is an exciting part of our business and we take great celebration in seeing the dream of the entrepreneur come true, while also making sure all stakeholders are being rewarded."